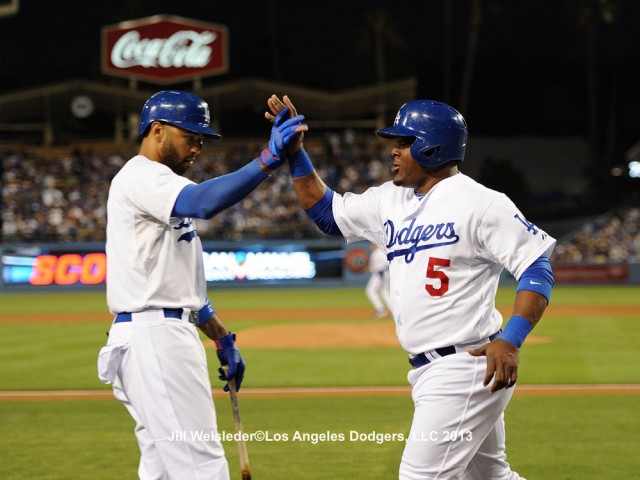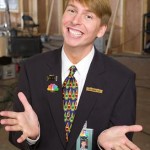 I'm really not trying to be a wide-eyed Kenneth when I say that I'm happy the Dodgers are a .500 team at the end of April.
For one thing, I look down the interstate and see a truly dyspeptic team, the 9-17 Angels, and say "There but for the grace of Vin …"
But really, for the Dodgers to spend most of the month without Zack Greinke, Chad Billingsley and Hanley Ramirez among their many other injuries, for Luis Cruz to morph from folk hero to Eugenio Velez II (more rapidly than even the most sour pessimists predicted) and for the offense and bullpen in general to sputter, it's hard to be too disappointed that the team is only 2 1/2 games out of first place and 1 1/2 games behind the defending World Series champions.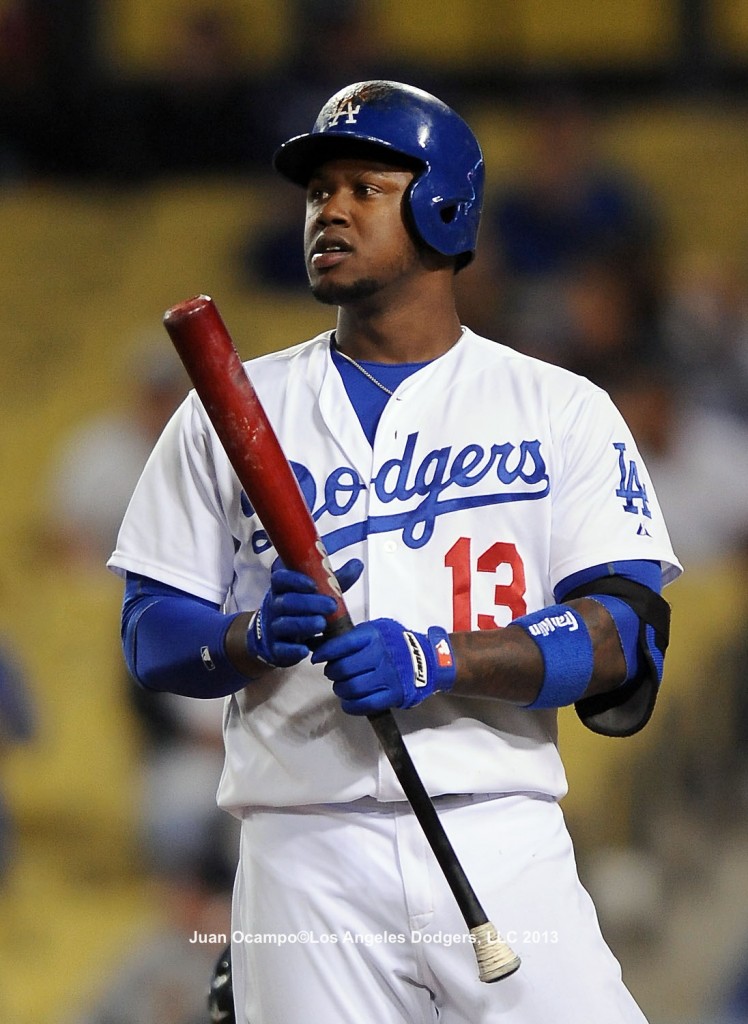 You can argue about opportunities lost – a relatively tame early season schedule with one East Coast road trip, a chance to put some distance between themselves and the Giants while Matt Cain (6.49 ERA) and Ryan Vogelsong (6.23) struggle, three home games against the last-place Padres turned into three defeats – but the Dodgers displayed a certain level of resiliency in the face of injuries, slumps and a six-game losing streak. The Dodgers are 6-3 since that terrible stretch, despite a patchwork lineup and rotation.
As bad as players and events have looked at times, there has been plenty of compensatory comfort food.
• Carl Crawford, unlikely when he was acquired last summer to even play in April, has sparked the offense with a .905 OPS and 20 runs in 23 games.
• Fellow former Red Sox Adrian Gonzalez (.871 OPS at first base) and Nick Punto (.916 OPS in reserve) have contributed most generously as well.
• A.J. Ellis is third among major-league catchers in on-base percentage (we won't talk about who's No. 1), while Mark Ellis shined on offense and defense at second base before running into a right quadricep issue.
• Juan Uribe, for the time being, has resurrected his career as a reserve, posting an .825 OPS and the best walk rate in the majors.
• Hyun-Jin Ryu (3.35 ERA, 46 strikeouts against 43 baserunners in 37 2/3 innings) has pitched – and hit – beyond expectations.
• Kenley Jansen is his reliable self with a 1.29 ERA and 15 strikeouts against 14 baseunners in 14 innings.
• Clayton Edward Kershaw.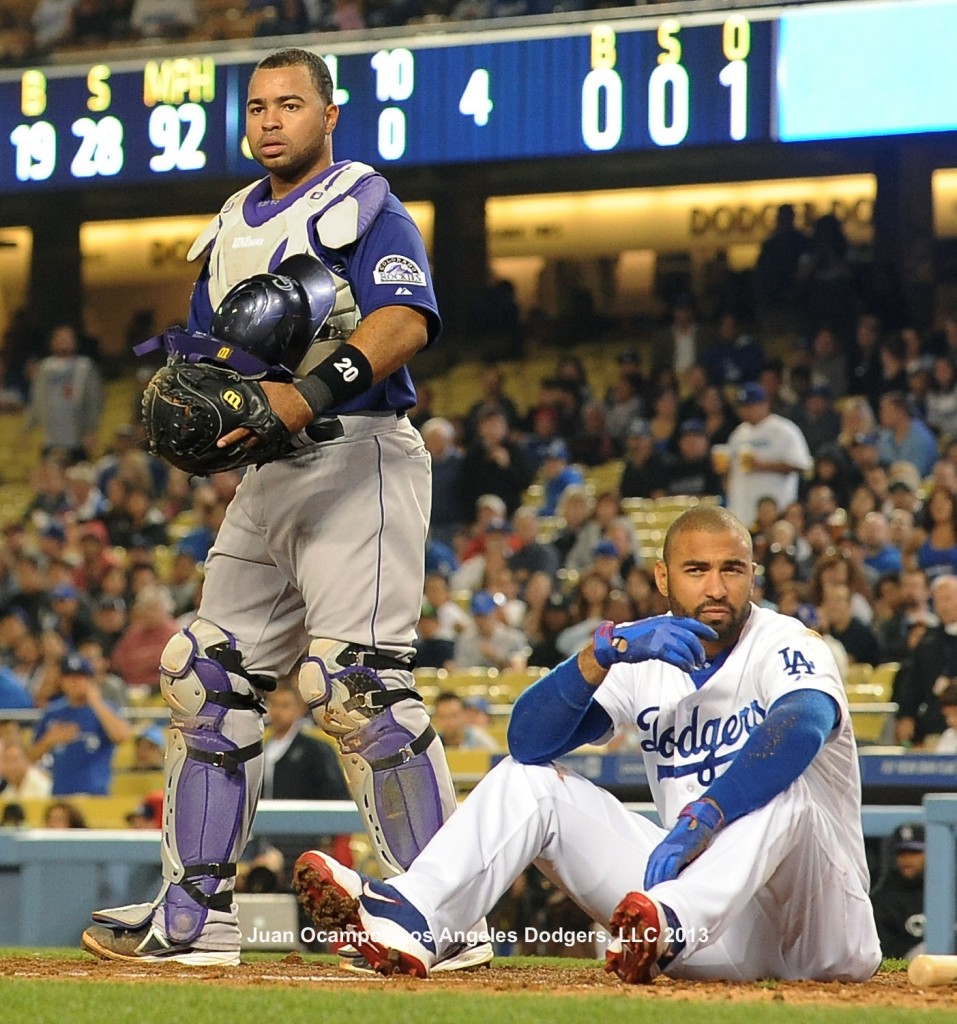 Perhaps no one typifies the Dodgers' mixed status than Matt Kemp. Because of his labrum surgery, Kemp's power is going to be the last part of his game to return – and to be sure, it's unlikely to ever be 39-homer power again – but he is making gains with timing and contact. He should continue to improve … if he can avoid further injury. So goes Los Angeles.
It remains as hard to predict the future of the 2013 Dodgers on May 1 as it was on April 1. Their strengths and vulnerabilities walk hand in hand. They are alive and kicking. Whether they'll be kicking doors down or at the air like an upside-down beetle, no one can say. It's not a matter of dreaming small or settling for mediocrity, but right now, I'm just grateful they're kicking at all.
Remember — the "100 Things Dodgers" booksigning is Saturday in Pasadena.