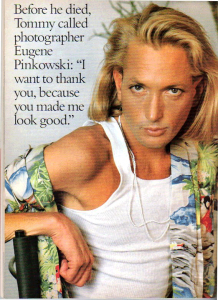 Our good friend Alex Belth of Bronx Banter posts a 1992 GQ story by Peter Richmond on Tommy Lasorda and Tommy Lasorda Jr. It's quite a piece of writing, especially in the light of recent events.
Remember — the "100 Things Dodgers" booksigning is Saturday in Pasadena.
Nick Punto, 2B
Hanley Ramirez, SS
Adrian Gonzalez, 1B
Matt Kemp, CF
Andre Ethier, RF
A.J. Ellis, C
Skip Schumaker, LF
Juan Uribe, 3B
Josh Beckett, P
Carl Crawford was a late scratch with tightness in his right hamstring.