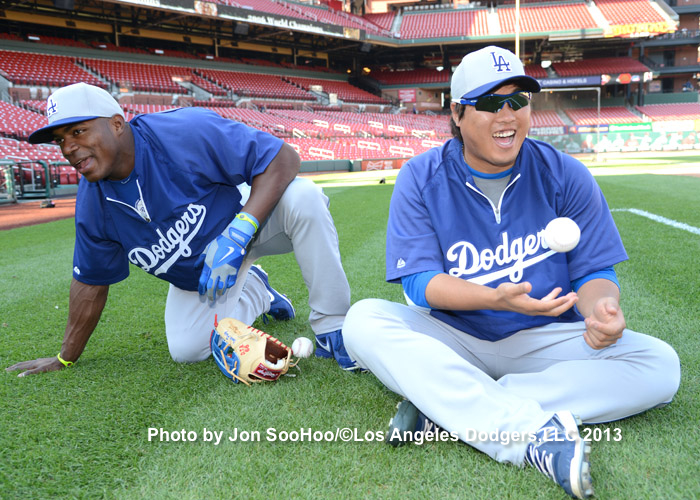 The joy in this Dodger summer is not just in the winning, or being in first place.
It's that the Dodger summer is about the game.
Three years ago, two years ago, the Dodger universe was mired in L'Affaire McCourt. Even last year, in the months following the ownership change, there was still a detox period.
This year, good or bad, the conversation has been about the game. The worst it has gotten was the debate over the fate of Don Mattingly in the spring (here and here, for example) — a debate that clearly wasn't a figment of our imagination. There's been all the injuries, carping out this player's performance or that one's. But it's all about the game.
Meanwhile, baseball at large is enveloped in a conversation about performance-enhancing drugs and punishments that Los Angeles is not really a principal part of. It's not that Dodger fans don't have a tangential interest in it, just as it wasn't that baseball fans didn't have a tangential interest in the McCourt trauma.
But mainly, we get to go our merry way, winning and losing, living and dying with our team, the way we were meant to, the way we were deprived of from the moment Frank and Jamie figured out they couldn't make it work.
Of course, the more it remains about winning and not losing, the better.