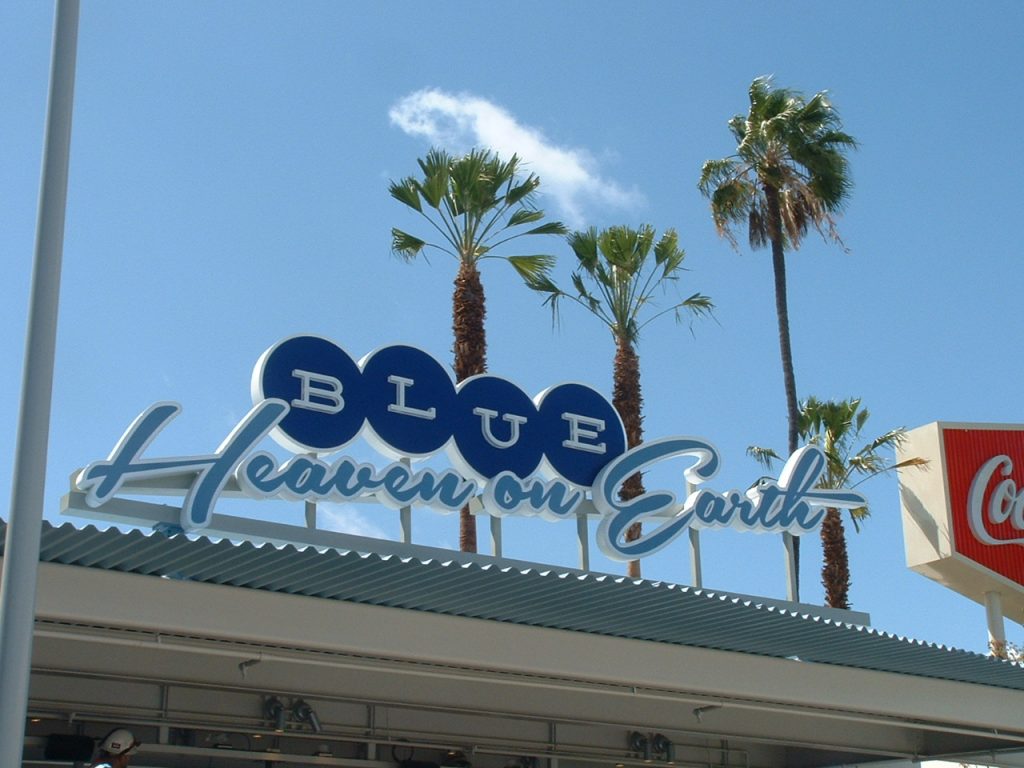 By Jon Weisman
So we've collected a bunch of photos from before and during Thursday's Dodger Stadium exhibition opener against the Angels to show what life is like in the new outfield plazas.
"Some wonderful changes at Dodger Stadium," as Vin Scully said Thursday. "You can have something to eat or drink. You can sit there and look down at each bullpen and watch the process of a Major Leaguer getting ready. And of course, a lot of conviviality as people get to know each other and share the experience of coming to Dodger Stadium.
Moving from left field to right, let's take a gander …
An overhead view of the left-field plaza entry: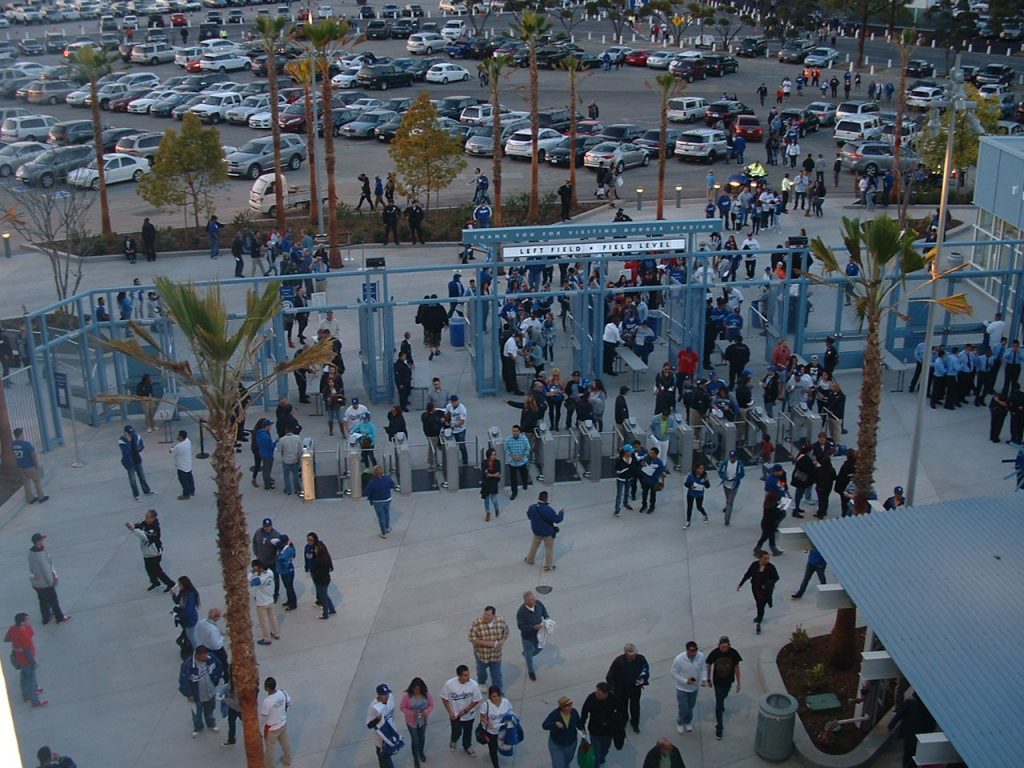 People enter the left-field plaza near one of the new retail stores.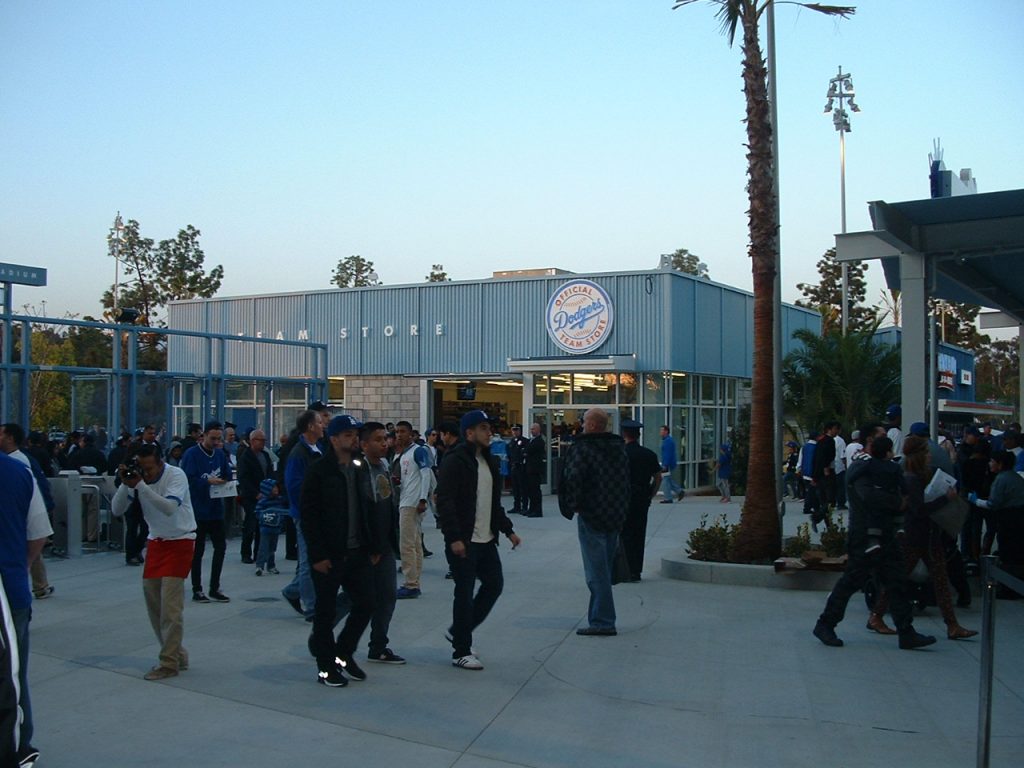 Fans enjoy some food with a view from the left-field bullpen overlook: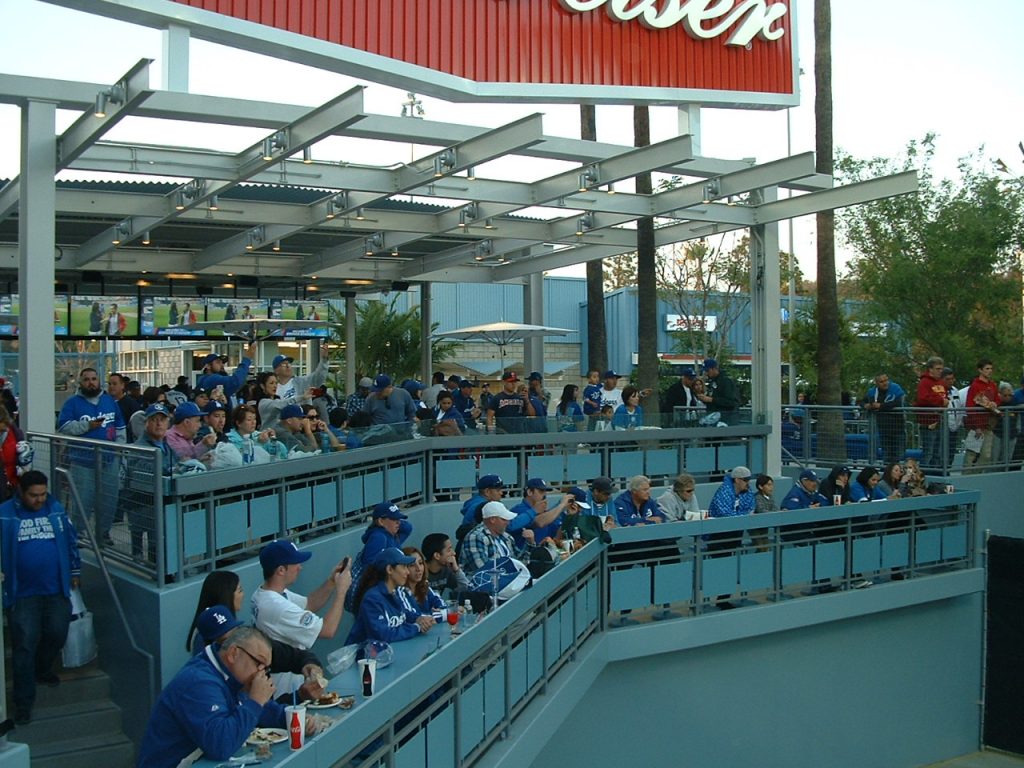 An earlier-in-the-day photo showing that sightline: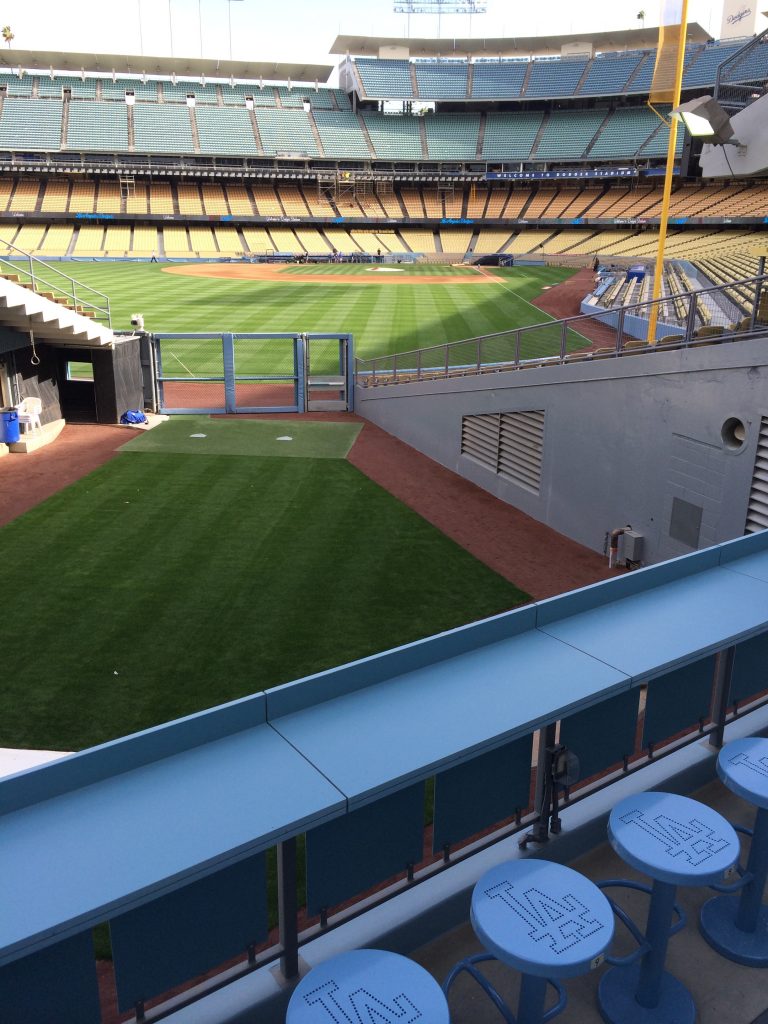 Seating near the left-field plaza bar and Think Blue BBQ: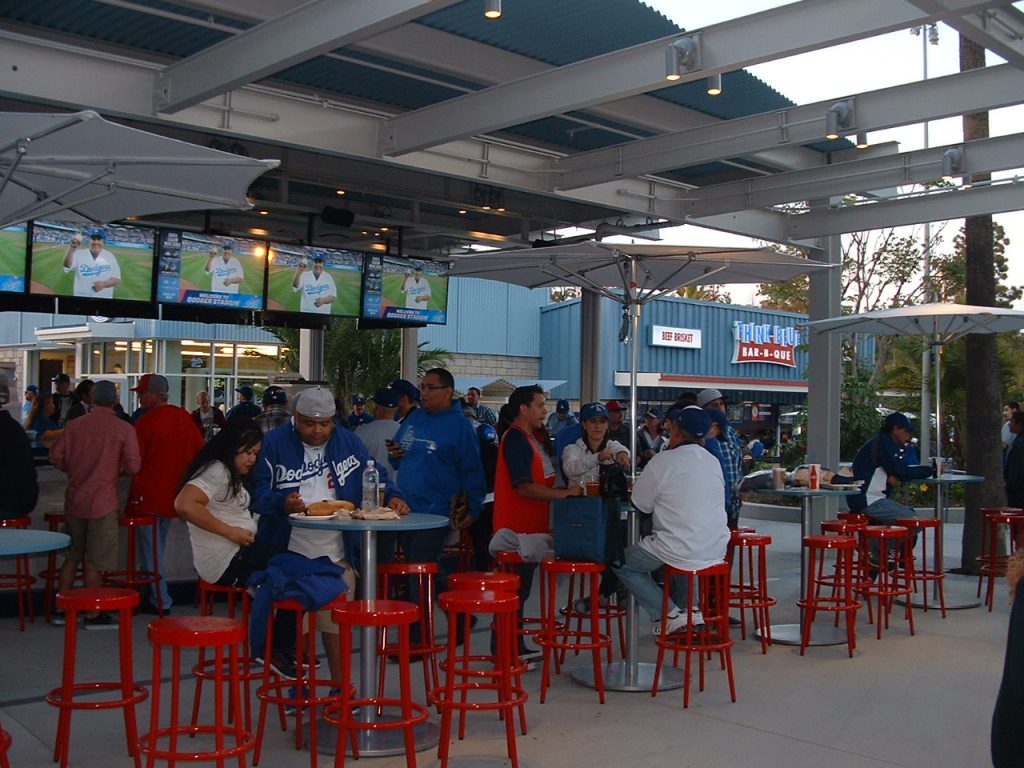 Lounge beneath a palm tree in the left-field plaza: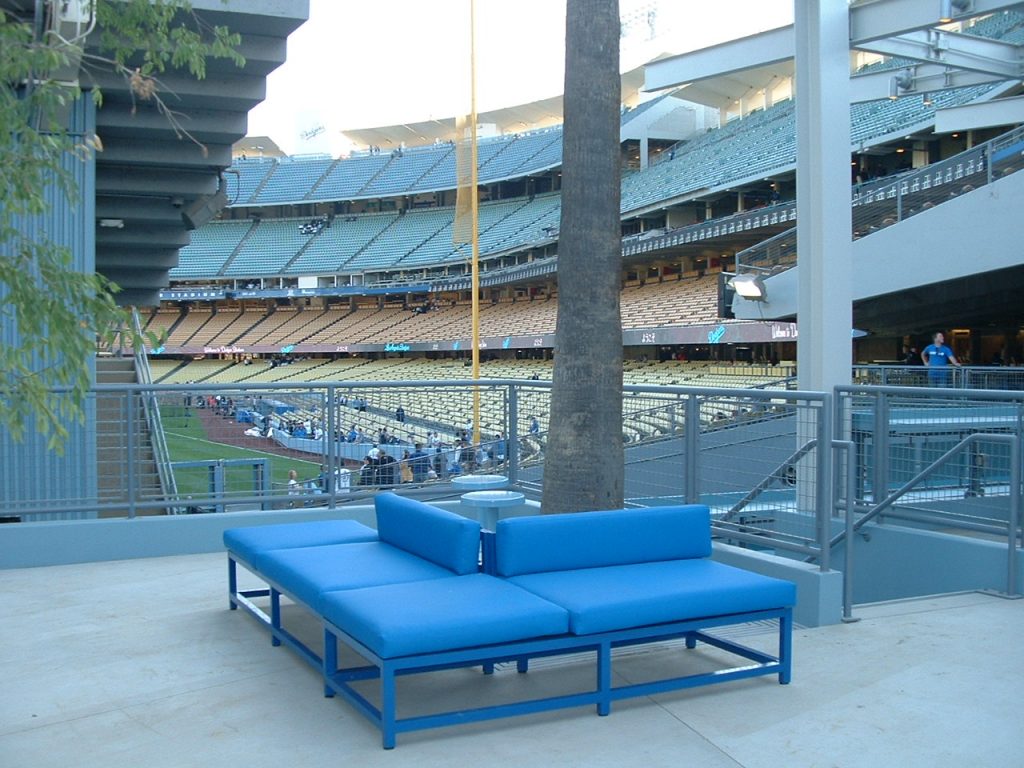 The new "It's Time for Dodger Baseball" clock sits atop the bar in the left-field plaza: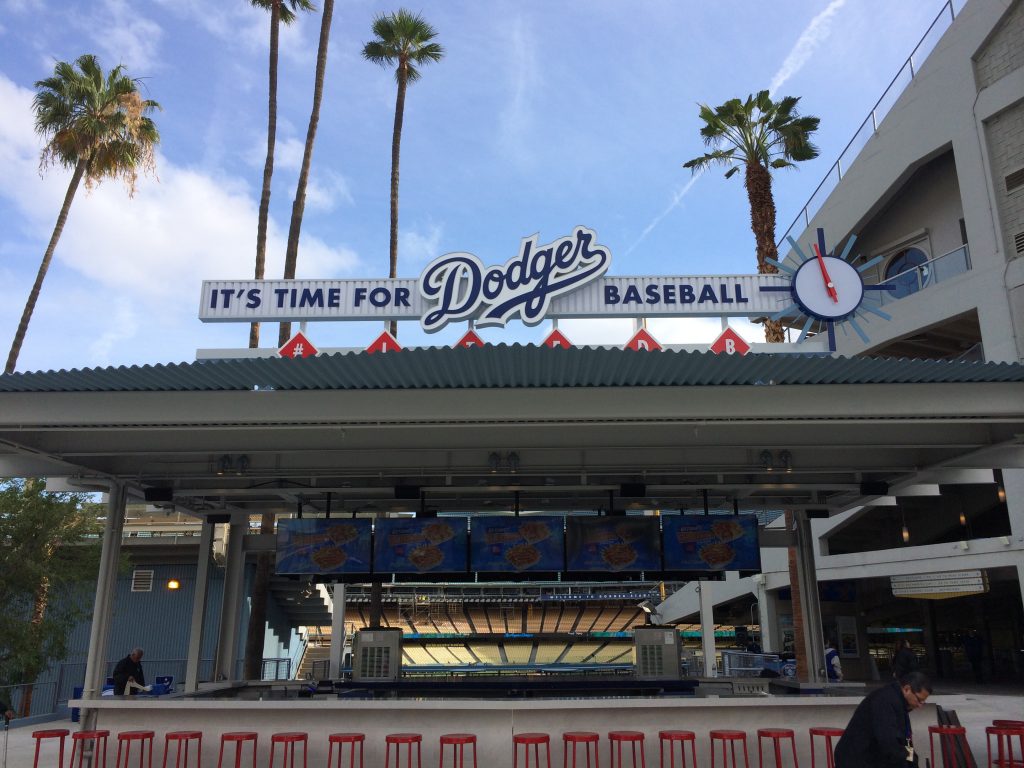 One of two stops for the Dodger Stadium Express that takes you to and from Union Station (the other is behind the Top Deck):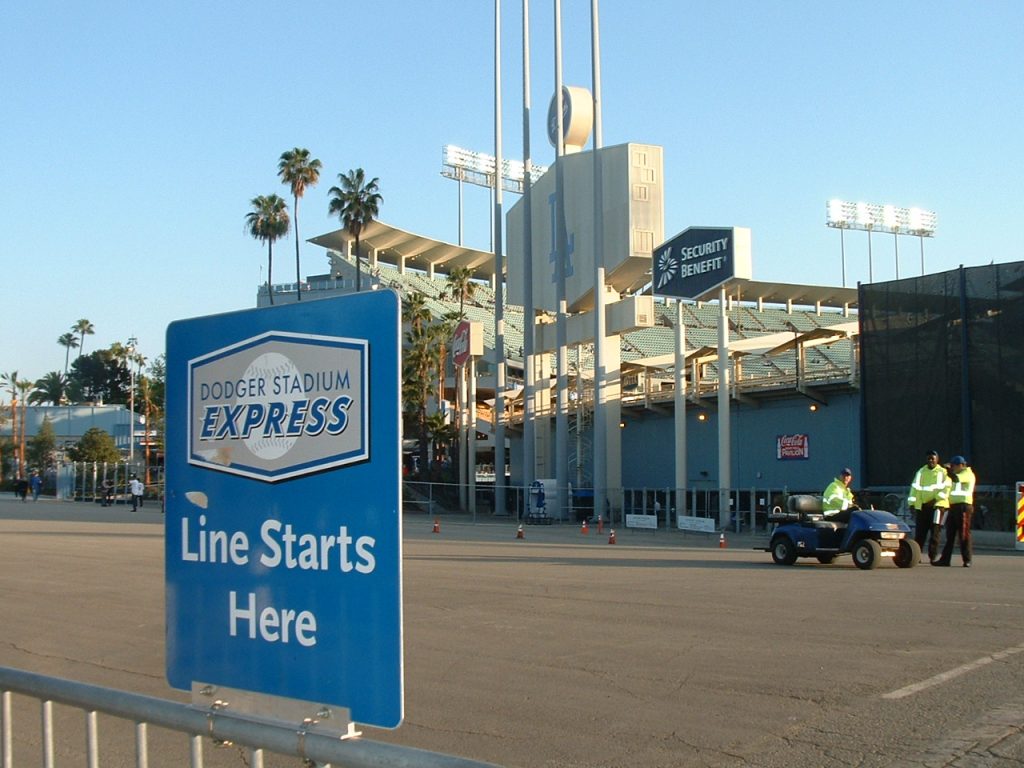 Goliath left his souvenir foam finger in the parking lots behind center field (and it wasn't turned in to lost and found):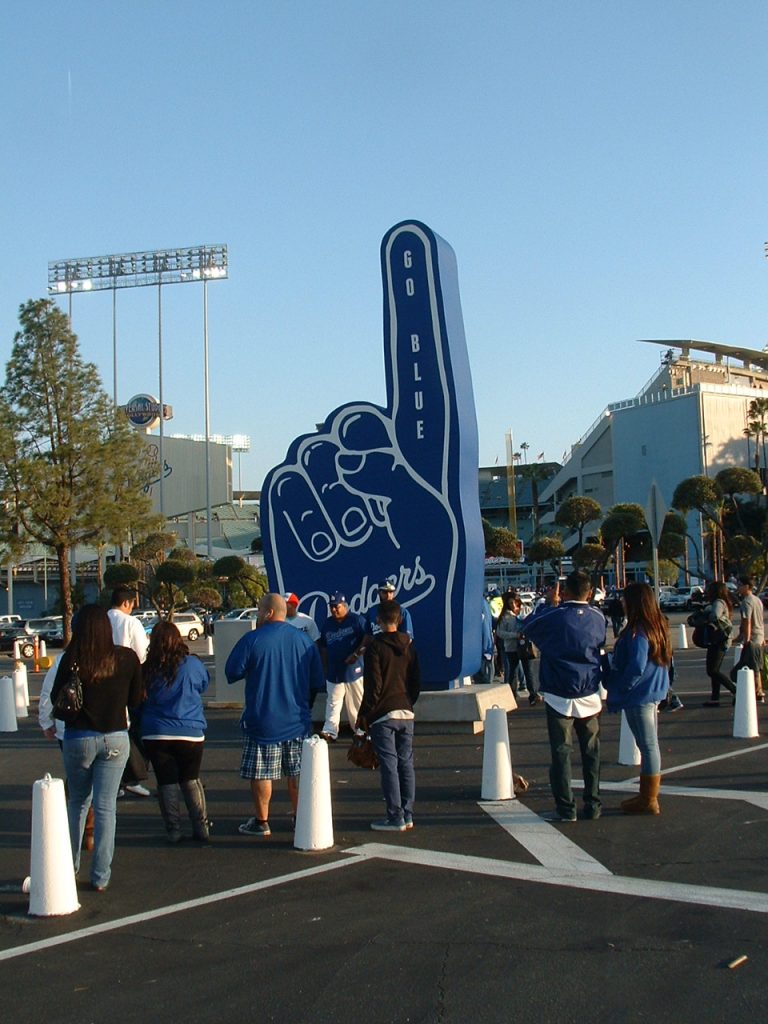 Pull up a stool in the Loge Level in right field: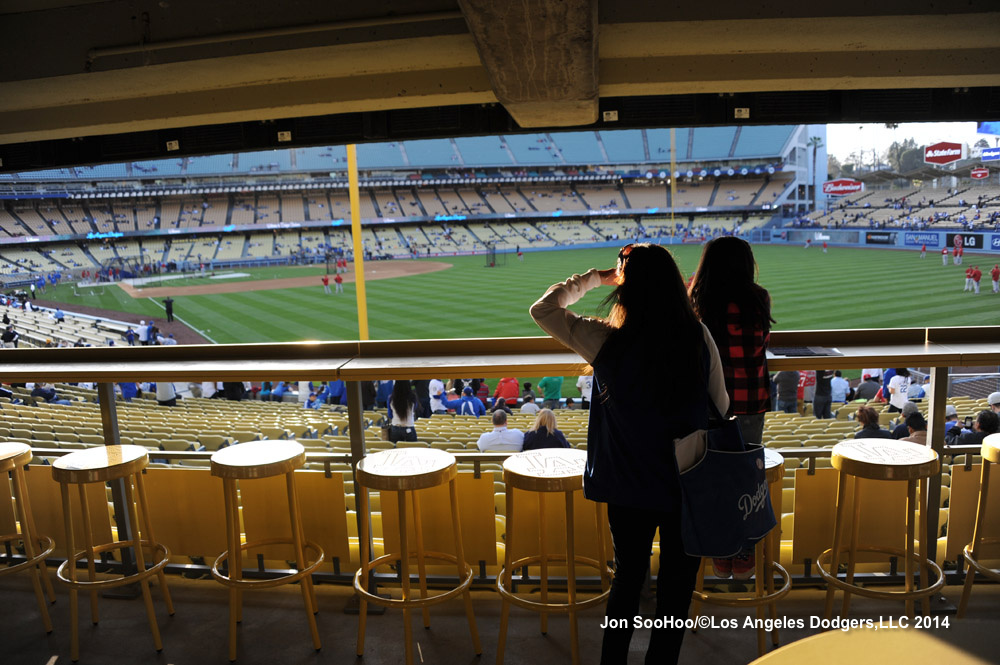 Amble on in to the right-field plaza: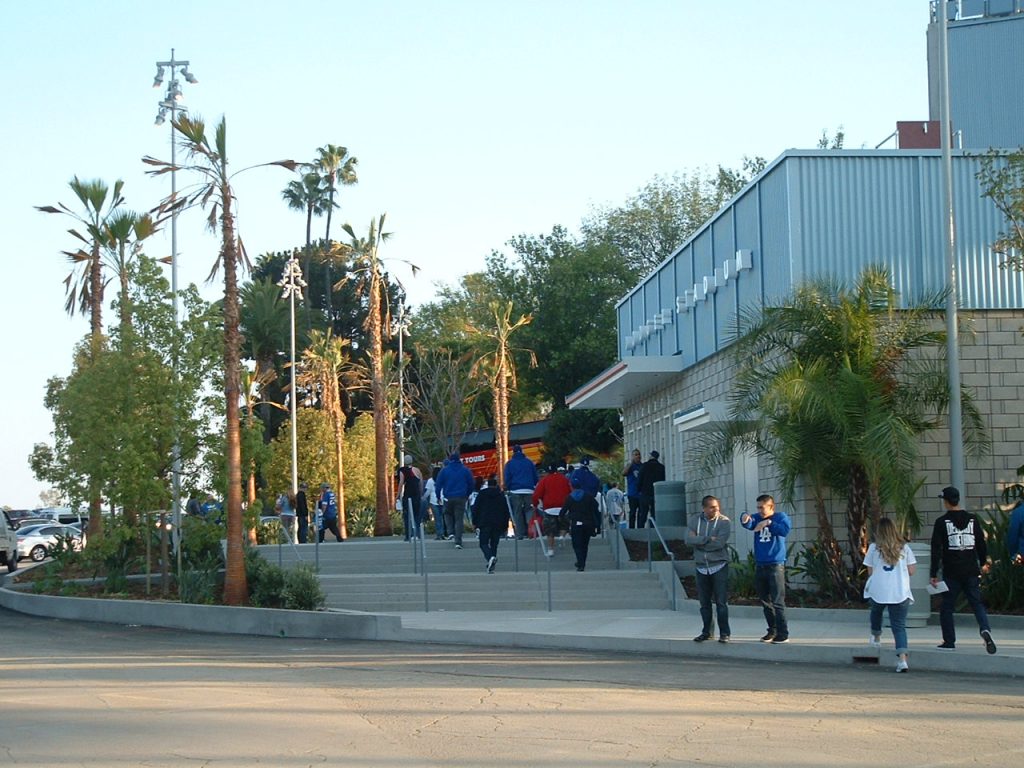 Earlier, the vantage point from the right-field bullpen overlook: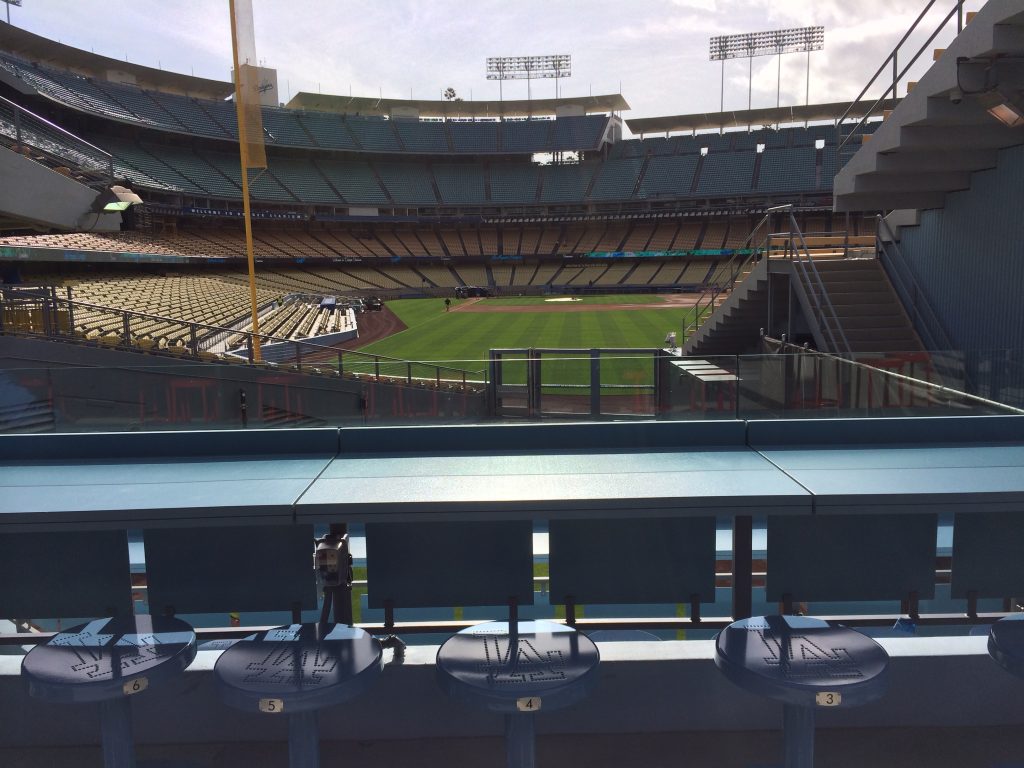 Later, fans gather at that overlook: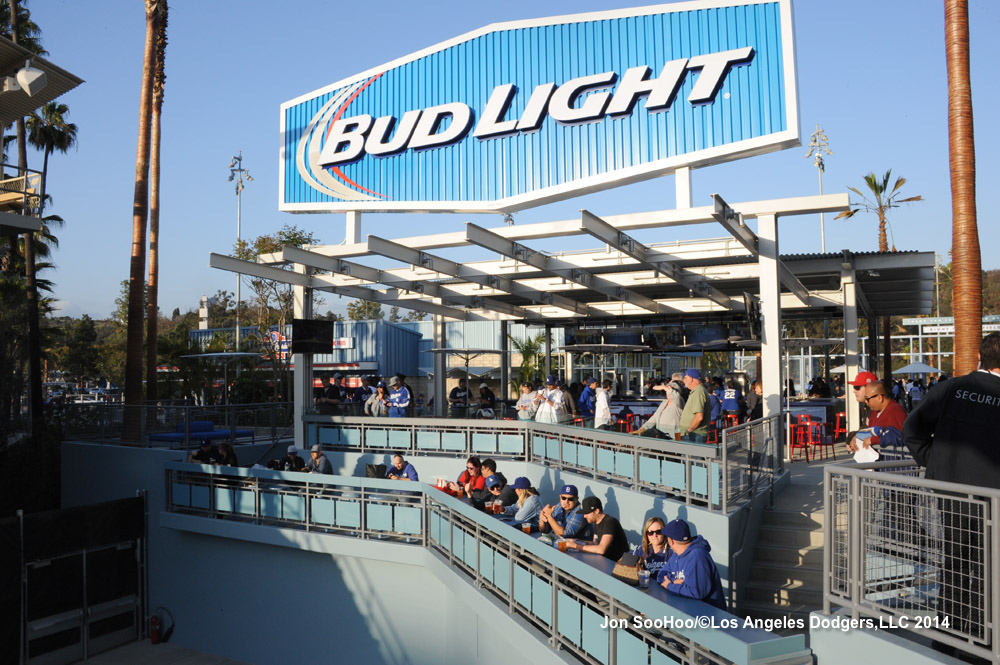 Seating outside Tommy Lasorda's Trattoria: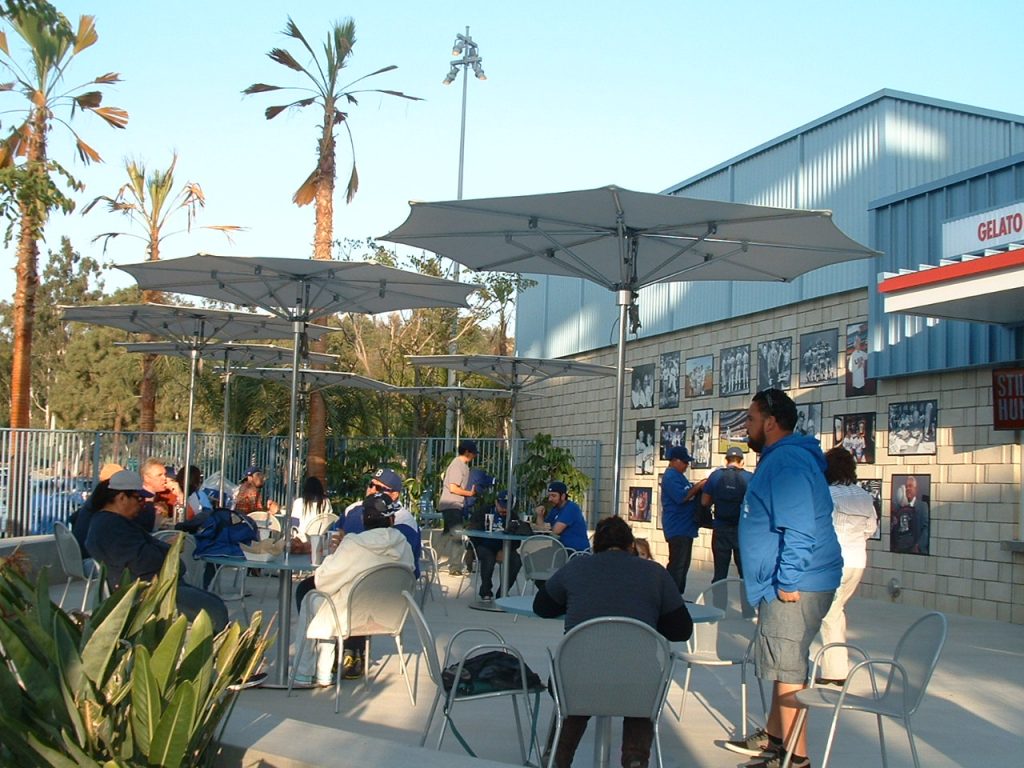 The challenge of the plazas — what to do first? Come on down and find out …
Update: This just in …
A little hardware added to Right Field: pic.twitter.com/5L5RDzInVa

— Los Angeles Dodgers (@Dodgers) March 28, 2014