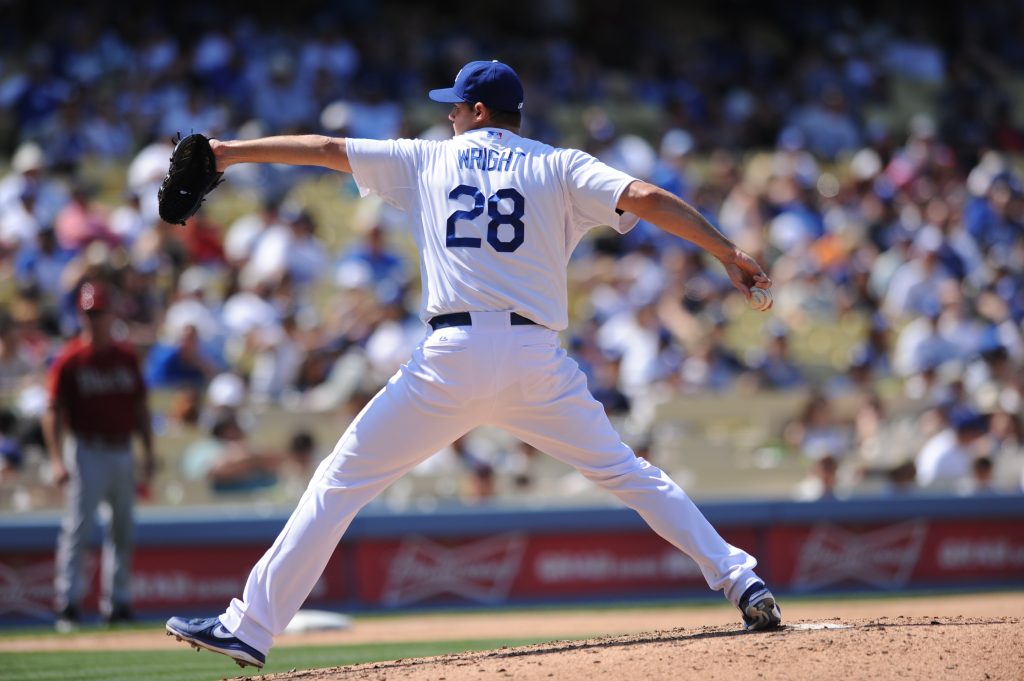 Dodgers at Marlins, 4:10 p.m.
Dee Gordon, 2B
Yasiel Puig, RF
Hanley Ramirez, SS
Adrian Gonzalez, 1B
Andre Ethier, CF
Miguel Olivo, C
Carl Crawford, LF
Chone Figgins, 3B
Josh Beckett, P
By Jon Weisman
Unsung hero of the Dodgers' Thursday nightcap victory — Jamey Wright.
The 39-year-old shut out Minnesota from the ninth inning through the 11th, scattering a single and a walk and lowering his 2014 ERA to 2.70. It was the longest stint of his Grover Cleveland-esque Dodger career.
The list of recent Dodger relievers who have thrown at least three shutout innings is an interesting one. Before Wright, Chris Withrow was the only Dodger to do it since 2010, when Jeff Weaver and Ronald Belisario did it in the same game. Weaver accomplished the feat four times in all in 2009.
The last time a Dodger pitched four innings of shutout relief was June 2, 2010, when Travis Schlichting did so in the game won by a Garret Anderson walkoff single in the 14th.
But the longest shutout relief stint in Dodger history was turned in by Orel Hershiser, who put zeroes on the scoreboard from the 14th inning through the 20th in the June 3, 1989 game at Houston, which ended in the 22nd with a two-strike, two-out single by Rafael Ramirez off third baseman-turned-relief pitcher Jeff Hamilton.