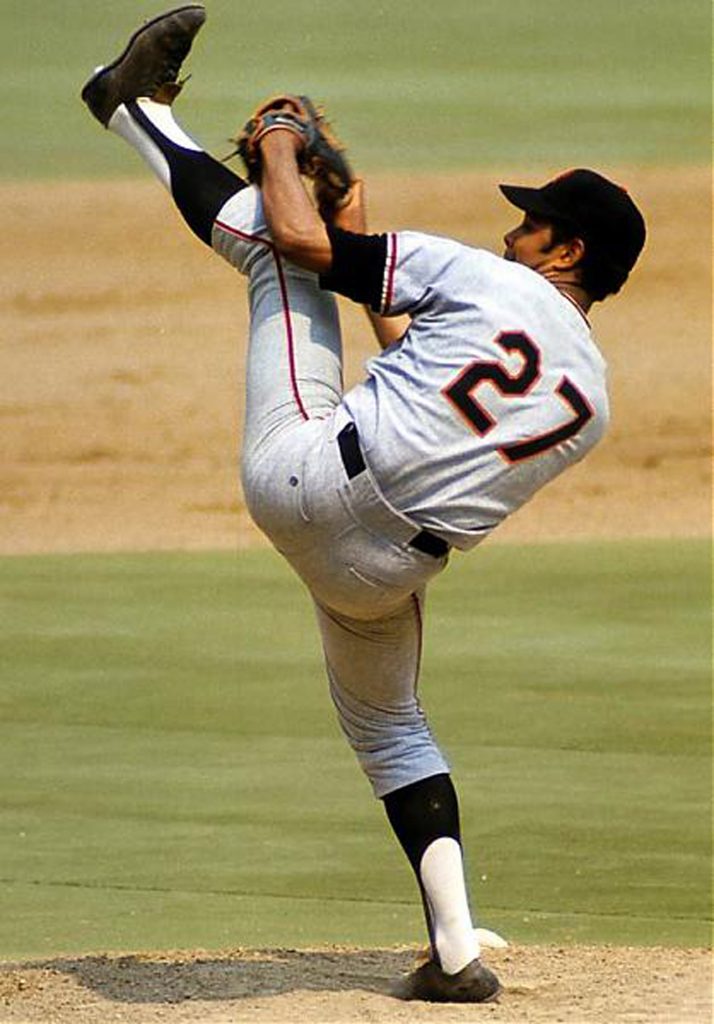 By Jon Weisman
Nearly three months before his fateful encounter with Dodger catcher Johnny Roseboro, Giants righty Juan Marichal of the Giants "declared war on Don Drysdale."
According to Frank Finch of the Times, the challenge came following a "knockdown" pitch Drysdale allegedly threw at Willie Mays in a series-opening game against San Francisco.
After Mays flied out to end the top of the eighth inning of that April 29 game, Drysdale then led off the bottom of the eighth inning and was plunked by Giants reliever Bobby Bolin, but that didn't satisfy Marichal.
"For five years I've been here (in the NL) I've seen too much of this," said Marichal.

"Drysdale has hit Felipe Alou, Willie Mays and Orlando Cepeda. I'm not saying he tried deliberately to hit them, but he has too good control to be so far off the plate.

"Next time, if he's pitching against me and he comes close — we'll see what happens. He'll get it. And real good, too.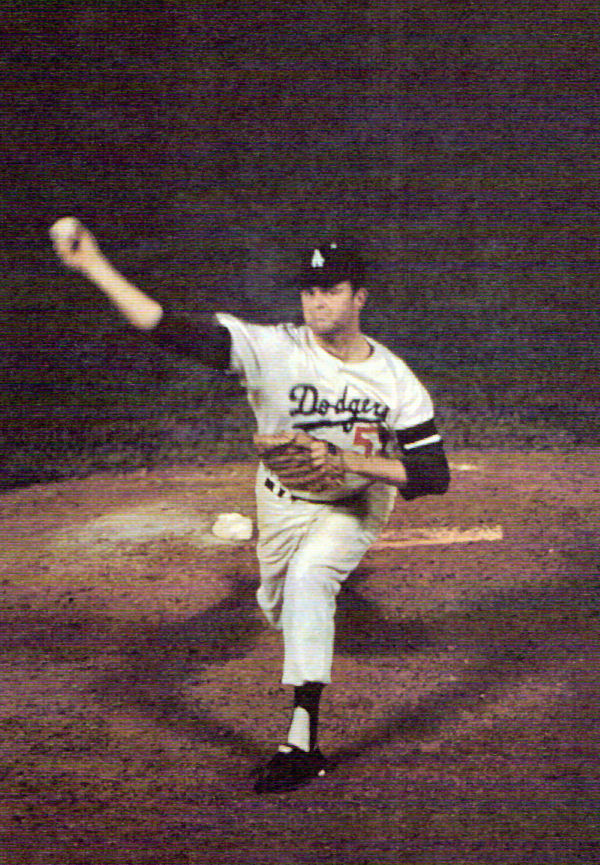 Drysdale's repsonse? Finch wrote that the Dodger righty "promised to plug four Giants for every time Marichal hits him." But Drysdale also felt that Mays' style of bailing out confused the issue.
"I don't say Willie is putting on an act when he goes down, it's just his way of getting out of the way," Drysdale told Times columnist Sid Ziff. "John Roseboro, for instance, will stand there and move his chin. But in the same situation, Willie will go down. I'd say, he is the hardest in the world to hit."
Added Ziff: "I wouldn't say Drysdale was exactly upset by the threat, but when he blew on his bubble gum, the bubbles came out the size of beach balls."
For what it's worth, in 46 innings against the Giants in 1965, Drysdale didn't hit a single batter with a pitch. And after April 29, the Giants didn't hit Drysdale either.
In 243 career plate appearances against Drysdale, Mays was hit by two pitches.
The Marichal-Roseboro incident would take place August 22, though the players eventually made peace.