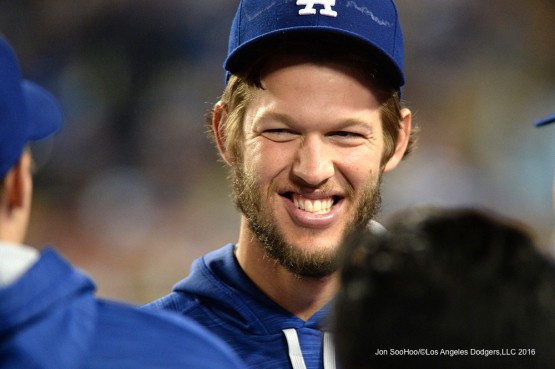 Clayton Kershaw is 30.
Born March 19, 1988 — seven months and one day before the Dodgers' most recent World Series title — Kershaw has long been the prodigy, the exceptional, otherworldly wonder. But today, he enters baseball middle age.
Because of this big birthday, I juggled the order of my previews for Brothers in Arms: Koufax, Kershaw, and the Dodgers' Extraordinary Pitching Tradition (pre-order now!), jumping ahead to the end. The final chapter of the book is on Kershaw, and Kershaw alone — such is his stature in the history of Dodger pitching.