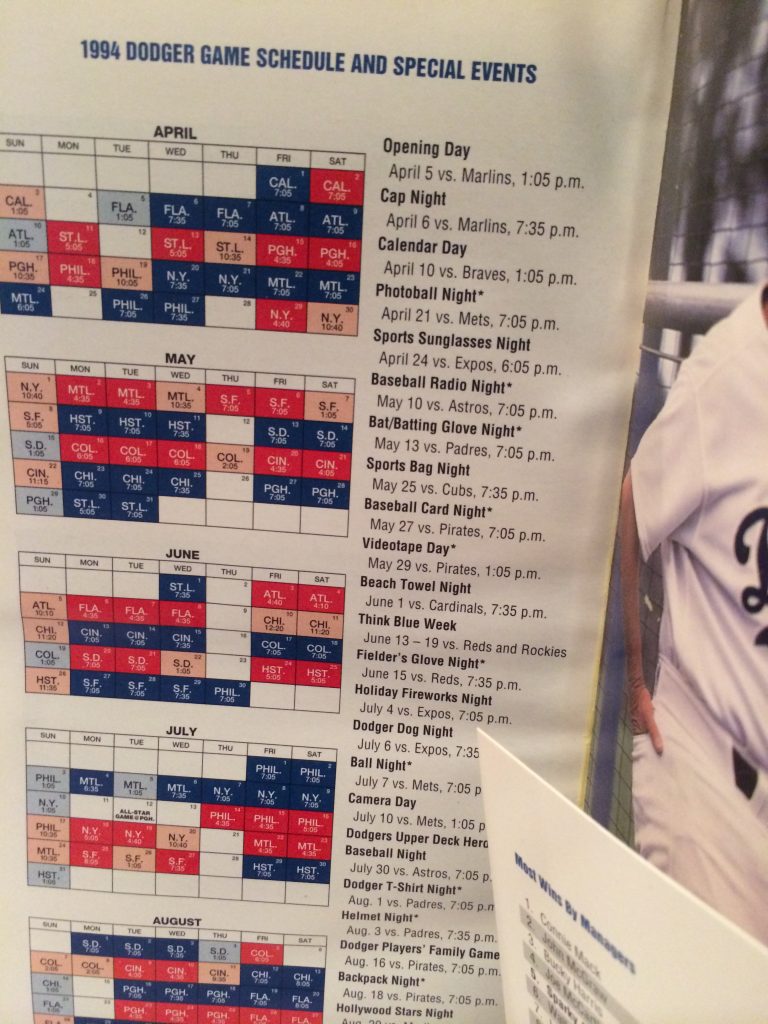 By Jon Weisman
Twenty years ago, this was shaping up to be a good week.
As spring sneaked up on summer in 1994, the Dodgers were in first place. They surged to the top with a seven-game winning streak in mid-May and never fell off the perch, taking the division lead into August. My niece – my brother's first child and my parents' first grandchild – was born on August 8.
I was an uncle, the Dodgers were on top, and bigger than any of it, I was in love.