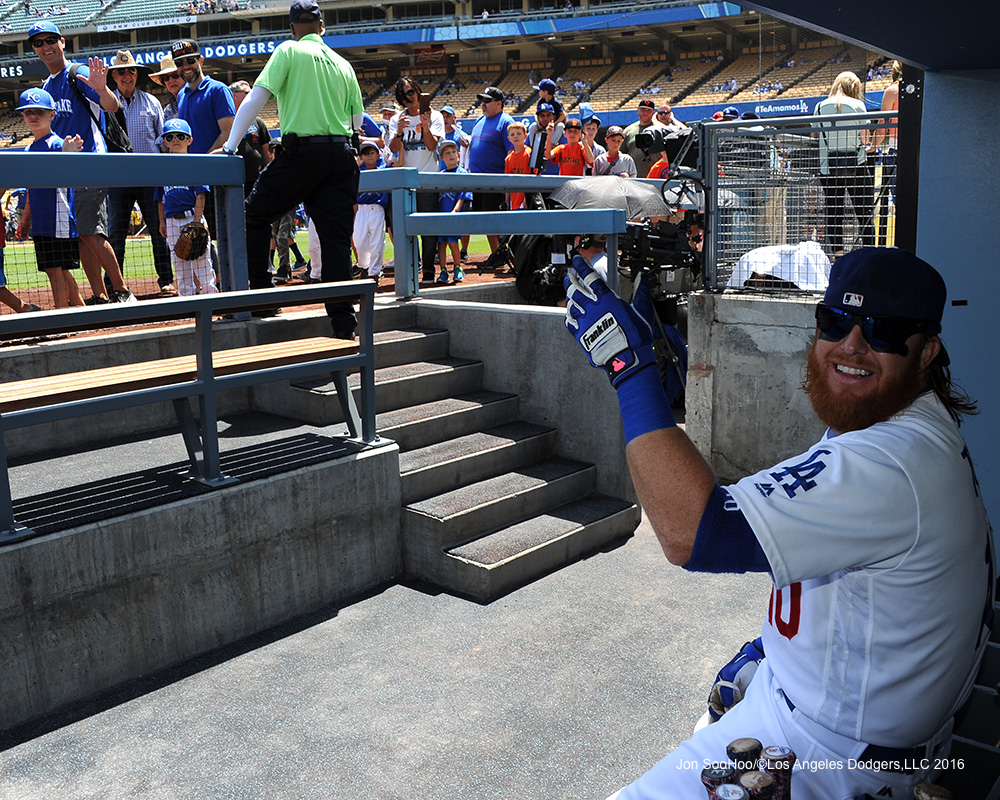 Mets at Dodgers, 7:10 p.m.
Kiké Hernandez, LF
Howie Kendrick, 2B
Adrian Gonzalez, 1B
Justin Turner, 3B
Yasiel Puig, RF
Trayce Thompson, CF
A.J. Ellis, C
Charlie Culberson, SS
Scott Kazmir, P
By Jon Weisman
When Justin Turner hit his first homer of 2016 on Saturday, it capped his best four-game stretch of the season.
Turner went 6 for 16 with two doubles, two walks and the homer, raising his OPS from .631 to .714. Though Turner went 0 for 3 with a walk Sunday, Dave Roberts didn't think the uptick in numbers was a fluke.