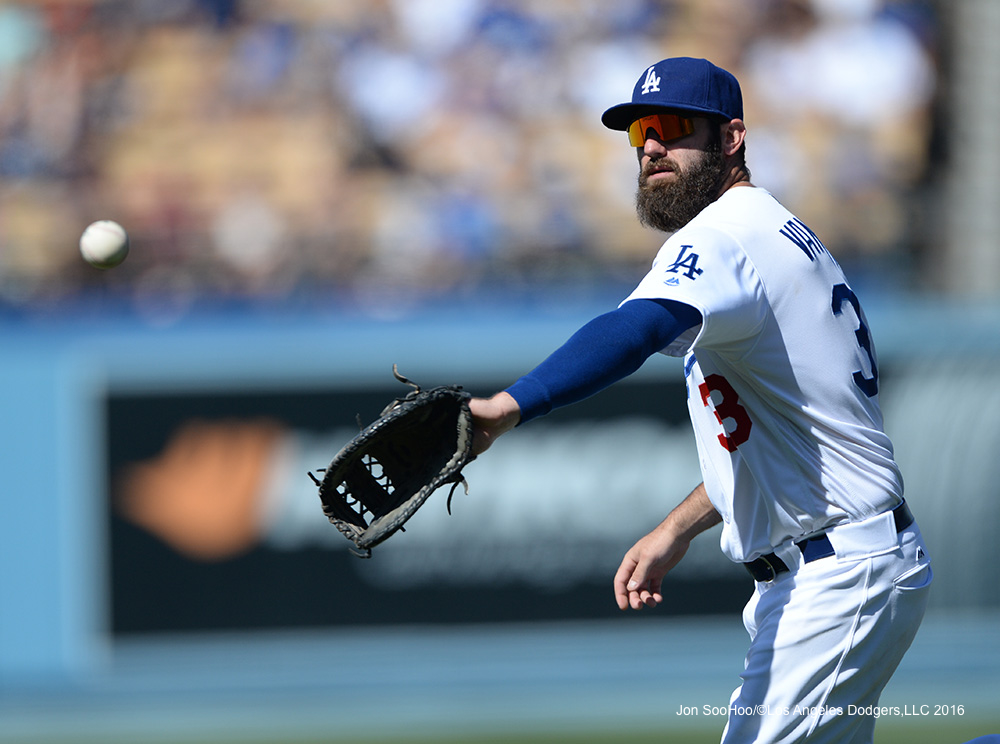 Rockies at Dodgers, 7:10 p.m.
Justin Turner, 3B
Corey Seager, SS
Trayce Thompson, RF
Adrian González, 1B
Howie Kendrick, 2B
Kiké Hernandez, LF
Scott Van Slyke, RF
A.J. Ellis, C
Mike Bolsinger, P
By Jon Weisman
If you're wondering why Dave Roberts chose to rest left-handed hitters Chase Utley and Joc Pederson against right-handed Rockies pitcher Tyler Chatwood, it's mainly because right-handed batters have had more success against him.
This year, righties have an .788 OPS against Chatwood, while lefties are at .579. The split was even more pronounced in 2014, before Chatwood had the Tommy John surgery that forced him out of action in 2016. Chatwood has returned this year to lead Colorado starters with a 2.99 ERA.