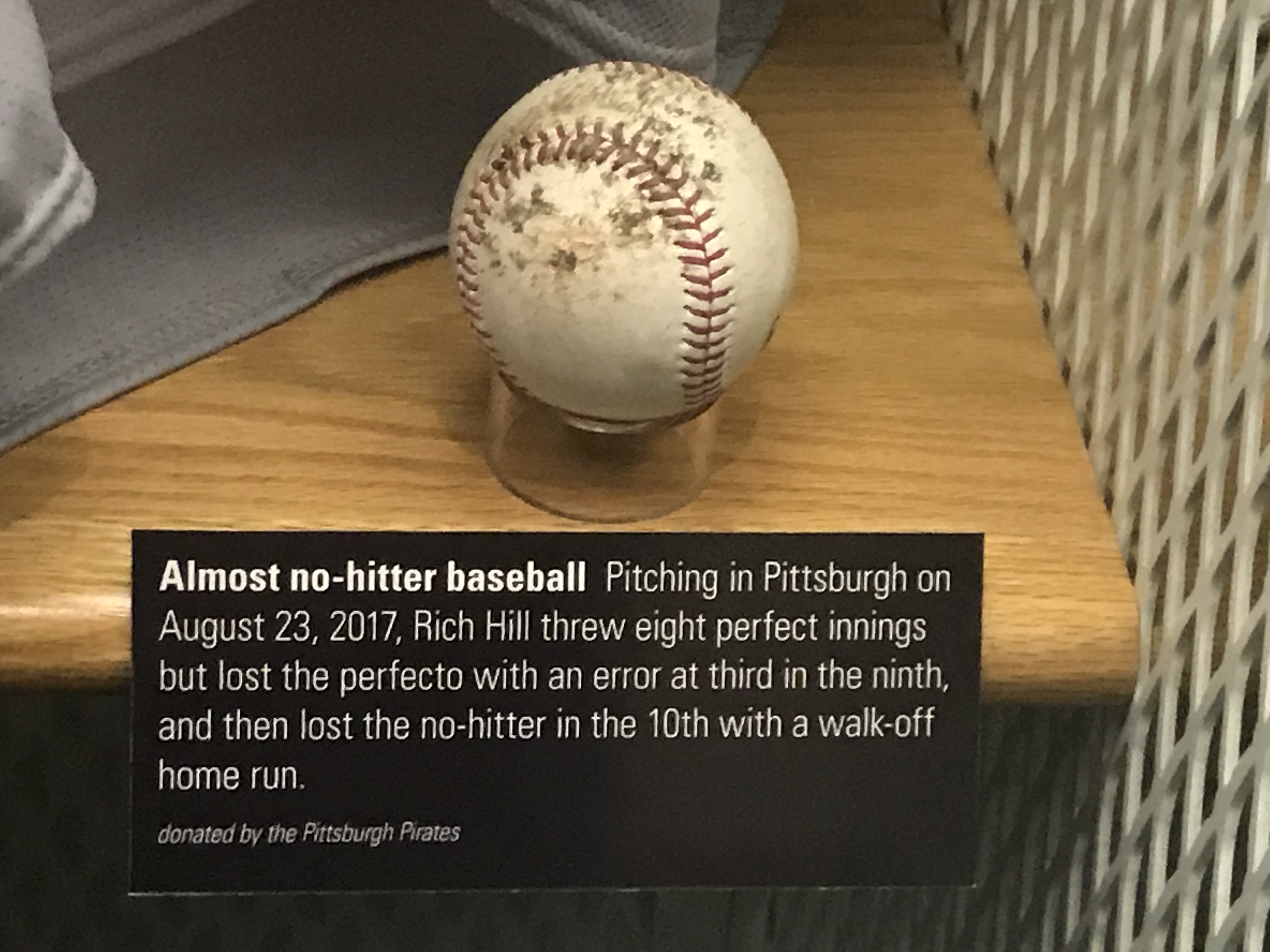 As I mentioned a couple days ago, on July 14 I made my second visit to Cooperstown, and first as an adult. I took tons of pictures, and couldn't help wanting to share some with you. Today, here is a set of shots focusing on the Dodgers, dating from their move to Los Angeles.
* * *
In the first gallery you enter on a Hall walkthrough, you find an erstatz clubhose, where every MLB team gets a locker devoted to recent history. Or, as you can see from the Dodger locker featuring the prominent name of Don Mattingly, recent-ish.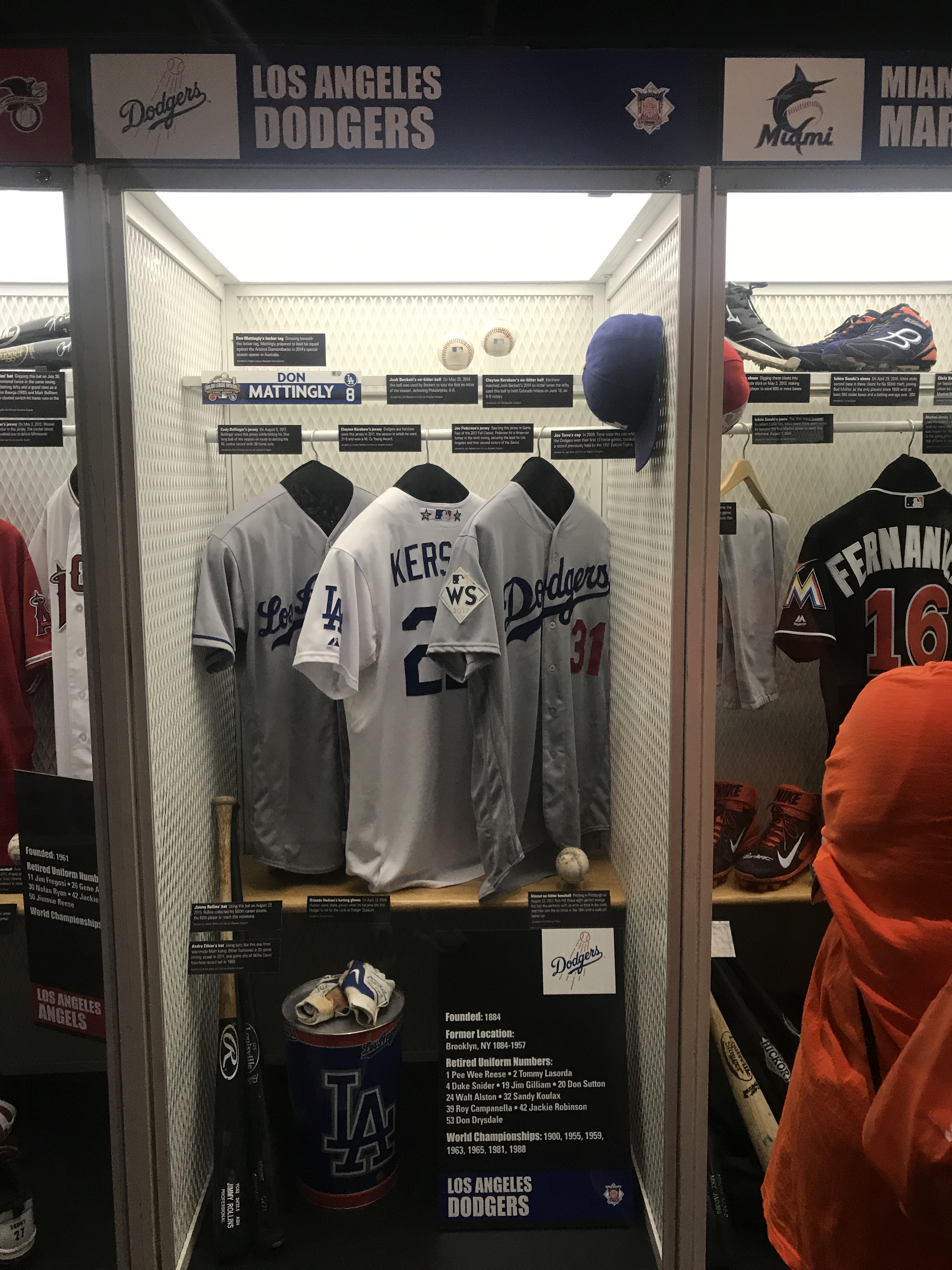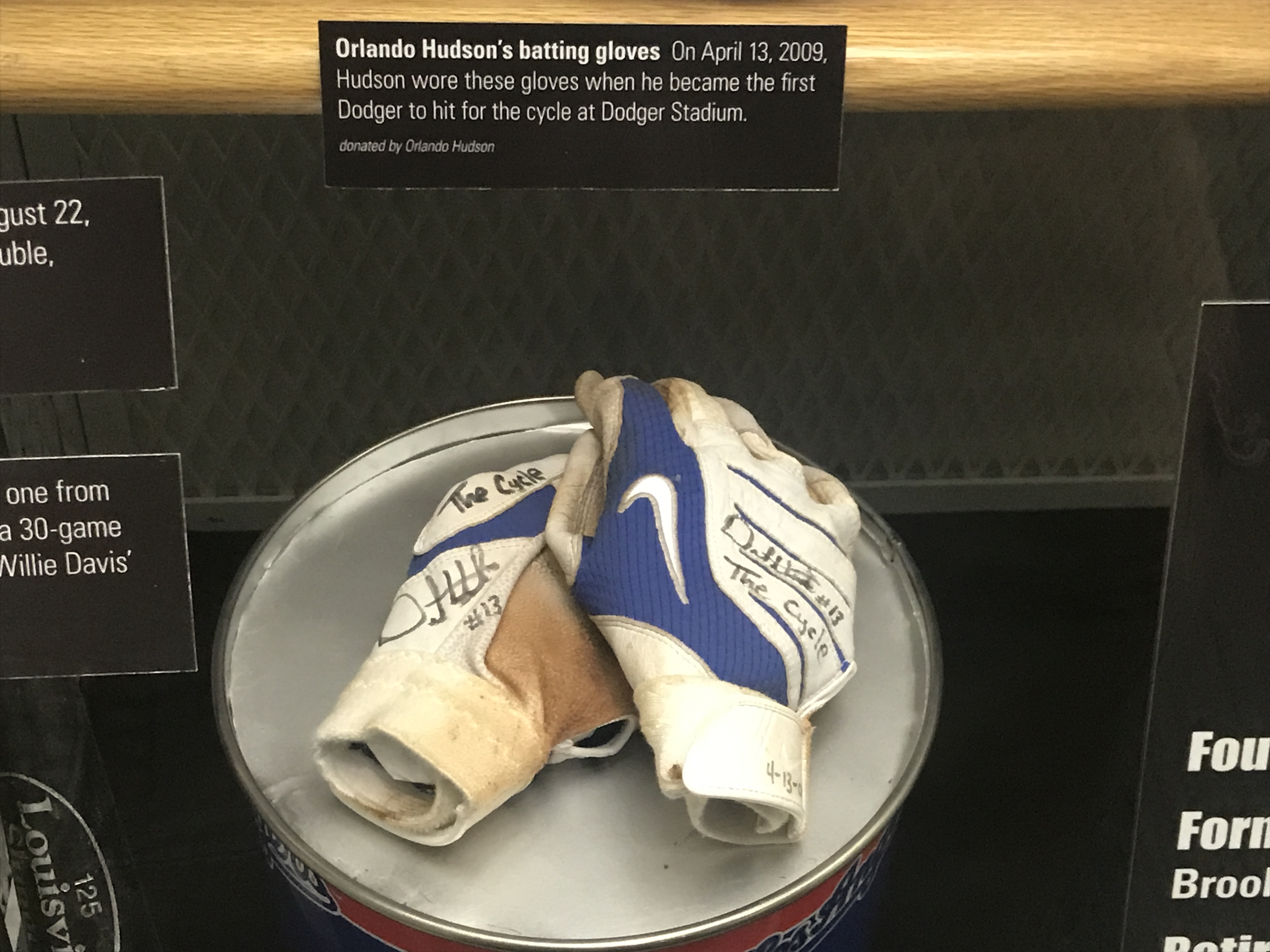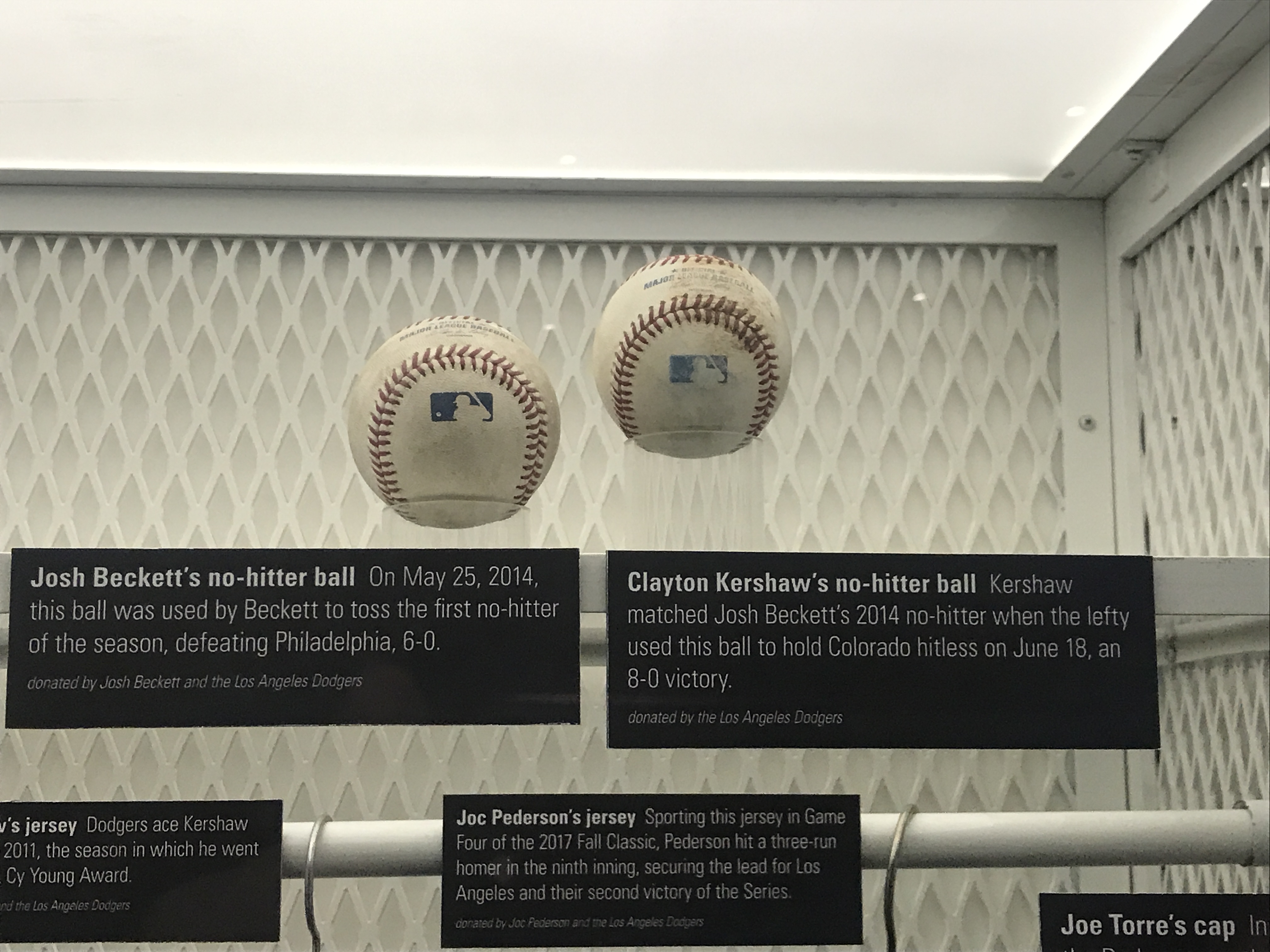 * * *
Here's a sampling of items leading up to the opening of Dodger Stadium, including a souvenir pennant for a guest luncheon held by the Dodgers and Angels for more than 2,000 guests in the parking lot the day before the inaugural game …
* * *
There is a section of the second floor devoted to women in baseball, and I was pleased to see two of my favorite Dodger execs present and past, Janet Marie Smith and Kim Ng.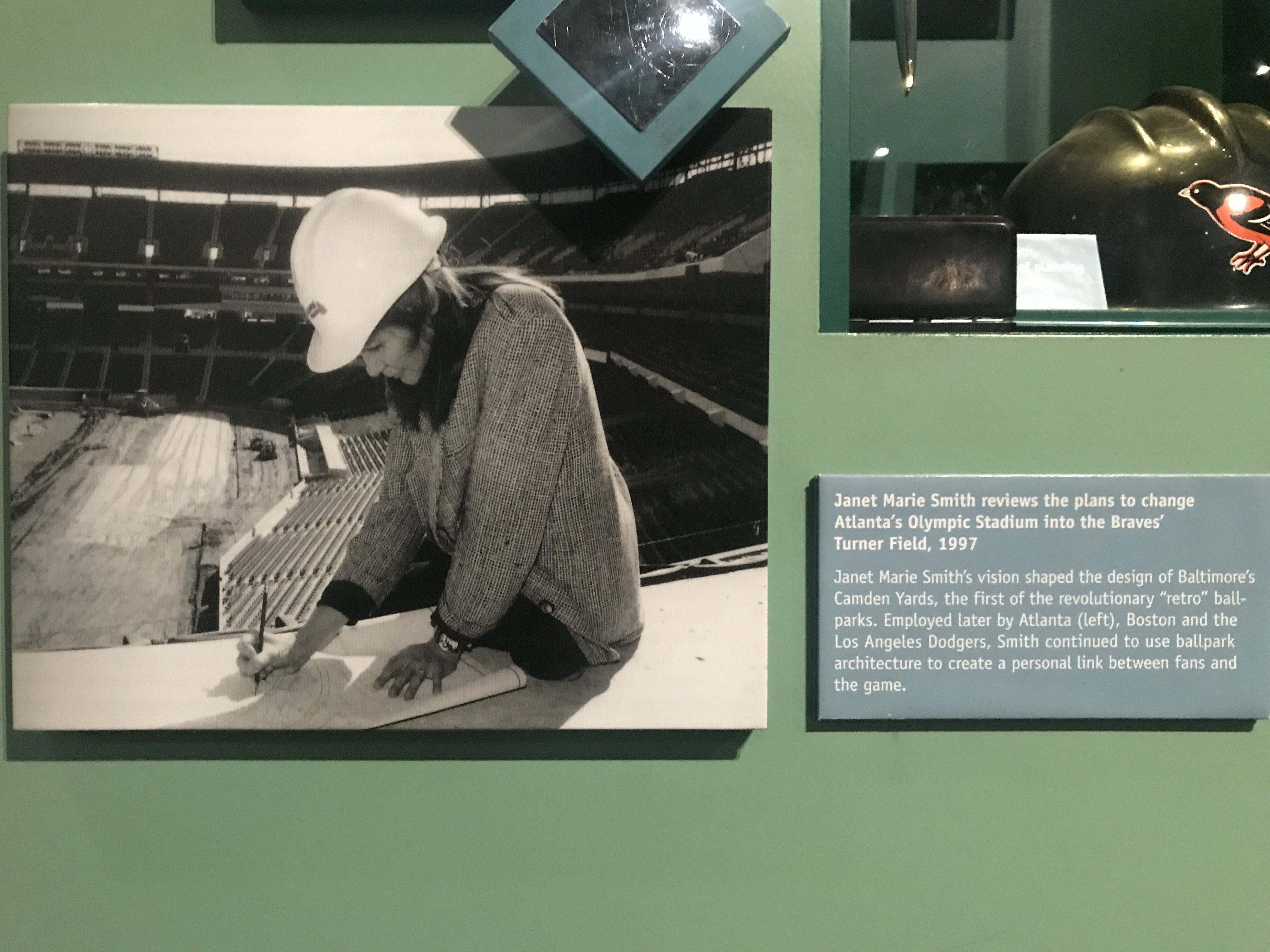 * * *
A spot on organists takes us all the way back to the first one I rememer at Dodger Stadium, Helen Dell, as well as Gladys Goodding of Ebbets Field.
* * *
Soon came a nice set of memorabilia on the 1960s Dodgers (and Cardinals).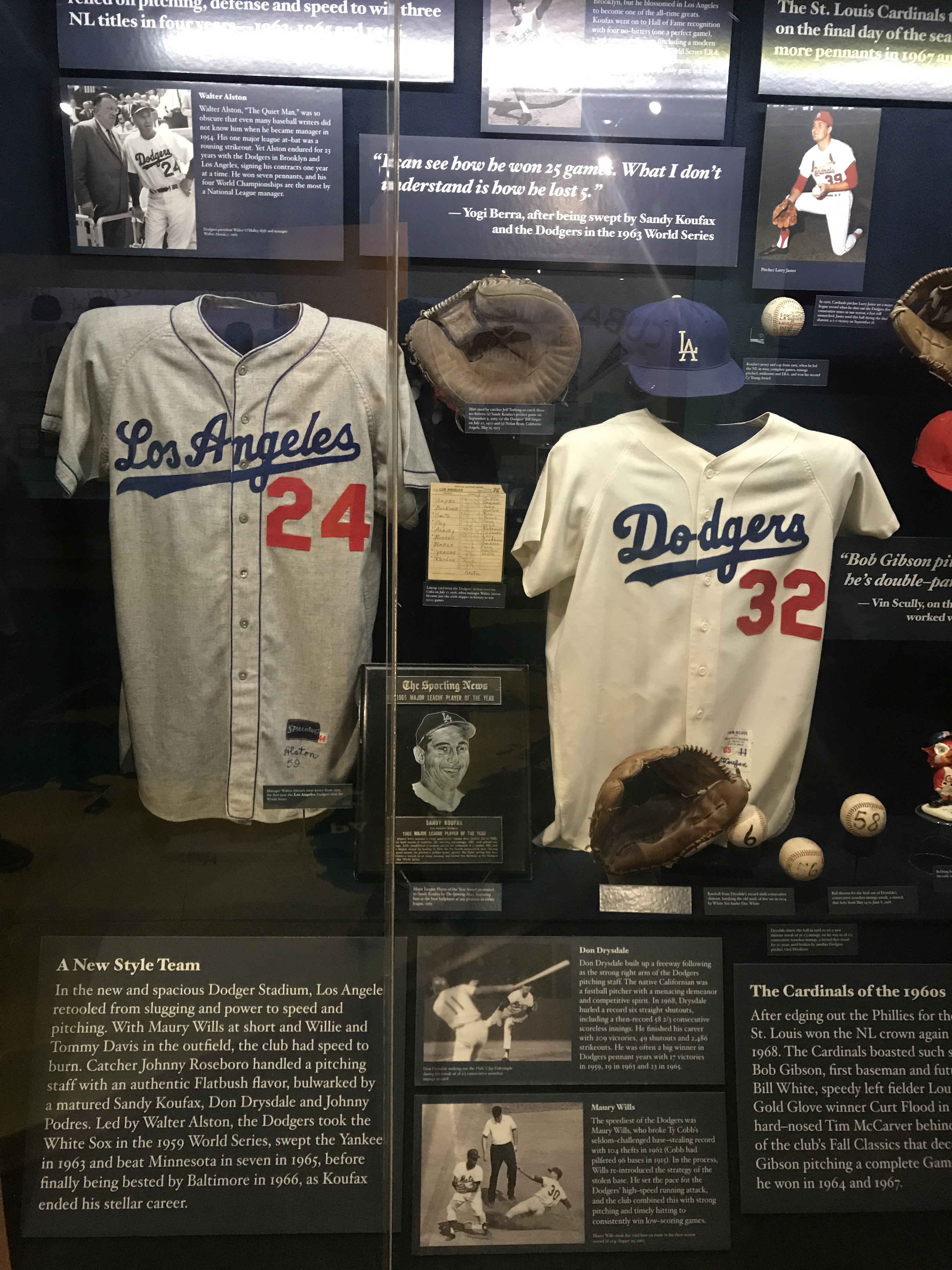 Below: Sandy Koufax's glove, and baseballs from Don Drysdale's shutout streak.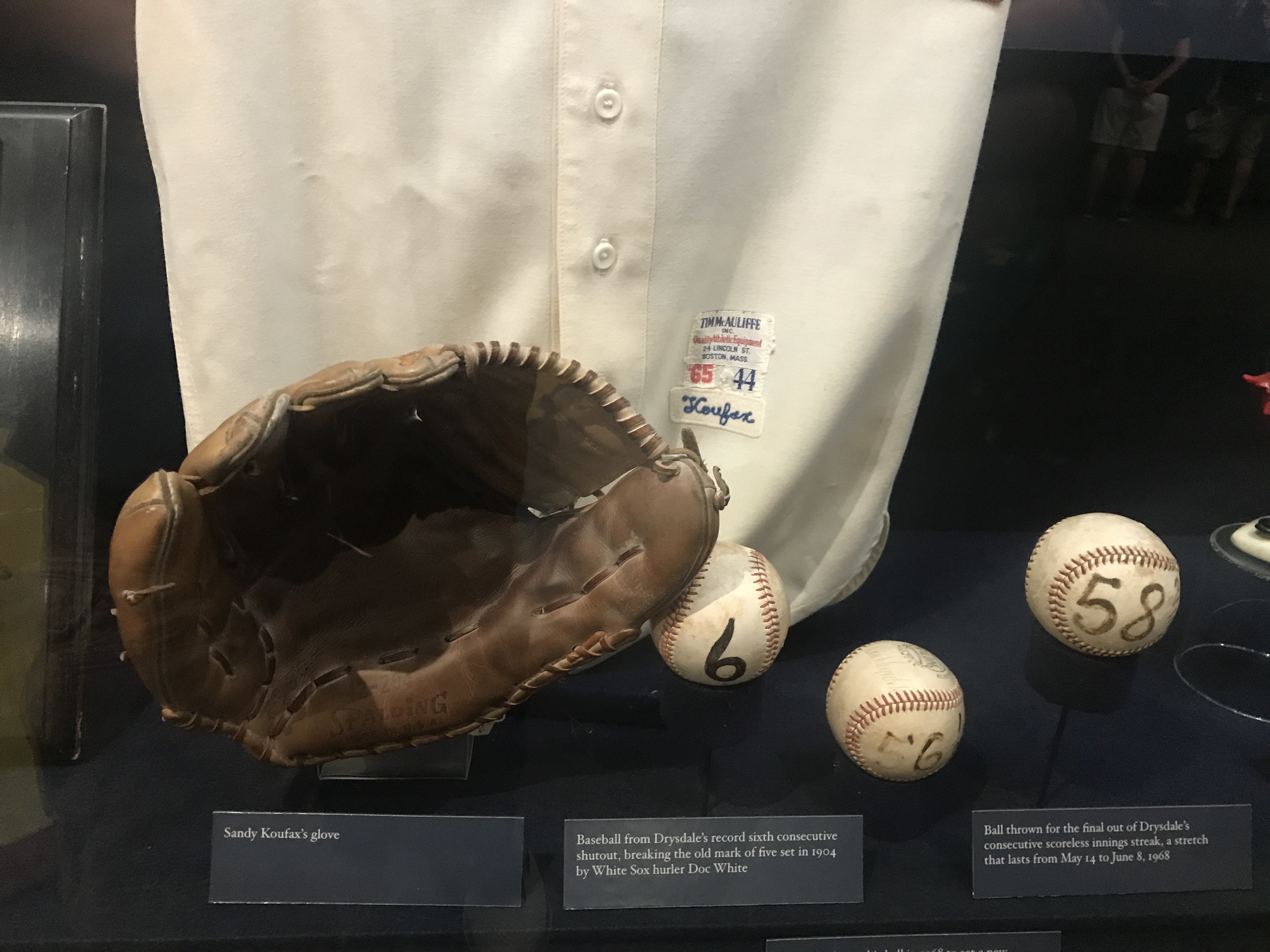 * * *
We moved into the 1970s, leading off with the throat protector invented by Steve Yeager following the harrowing incident in which he got speared by a chunk of Bill Russell's broken bat.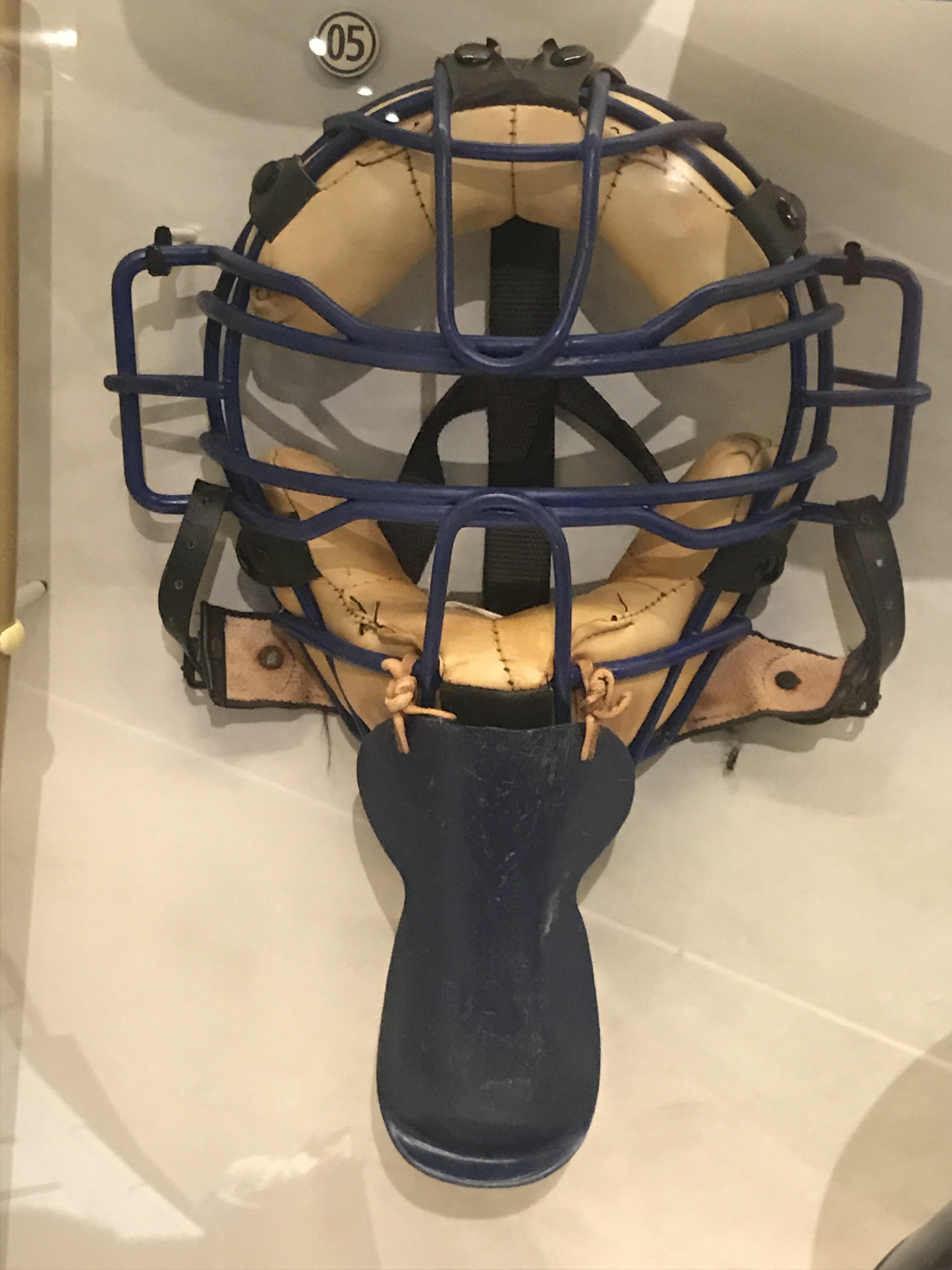 * * *
A collection of cards featuring the famous Dodger infield, plus iron man Steve Garvey's mitt.
* * *
Onto the '80s, with souvenirs from the Fernando Valenzuela era.
This juxtaposition was somewhat inexplicable …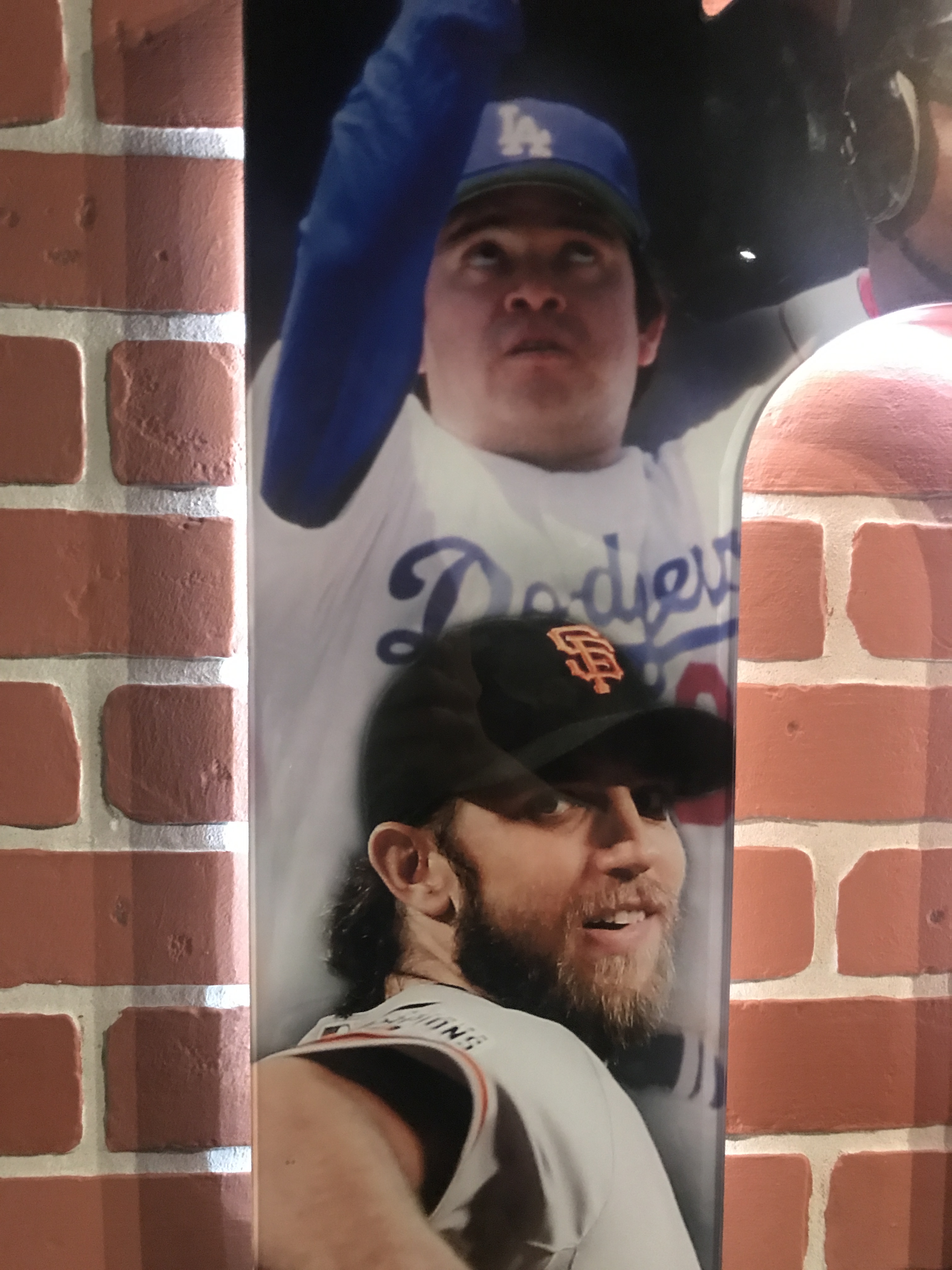 * * *
We'll finish off this post with the bat from Shawn Green's four-homer, 19-base day in Milwaukee …