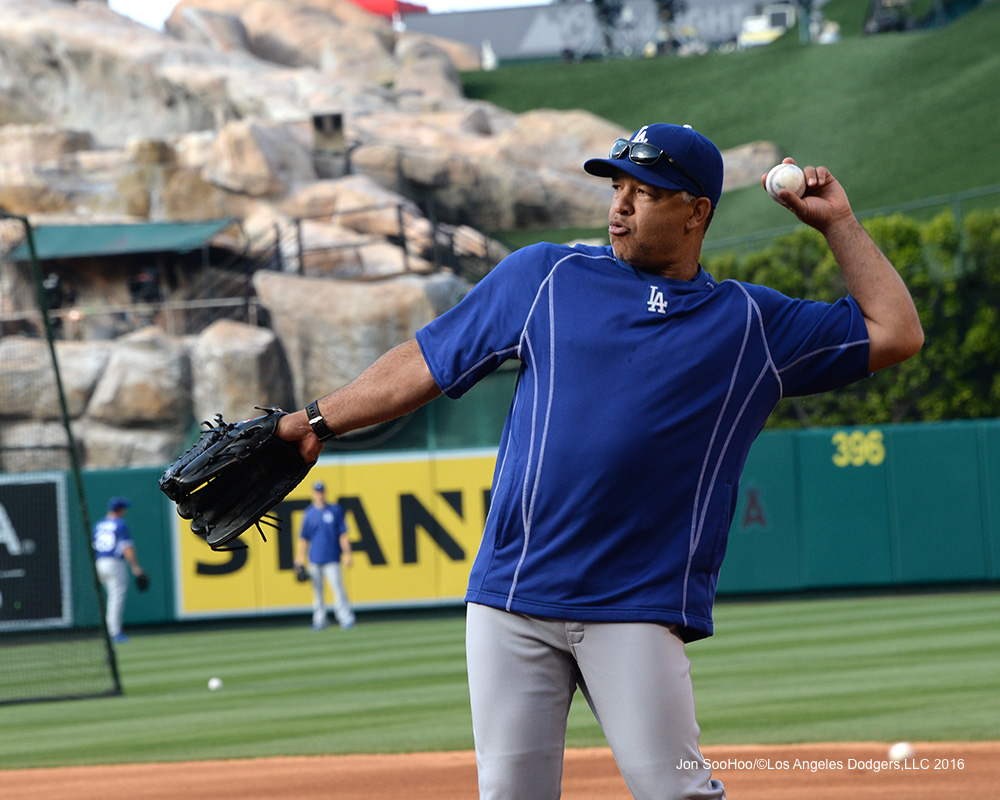 Dodgers at Padres, 1:40 p.m.
Chase Utley, 2B
Corey Seager, SS
Howie Kendrick, 3B
Adrian Gonzalez, 1B
Trayce Thompson, LF
Joc Pederson, CF
Yasiel Puig, RF
A.J. Ellis, C
Kenta Maeda, P
By Jon Weisman
It has been, if one weren't to mince words, an ugly time.
The Dodgers have lost four straight, six of their past seven, 16 of their past 25.
Since April 25, when they were 12-7, the Dodgers have played .360 ball and have lost eight games in the standings to the National League West-leading Giants, who are 17-8 in that span.
On Saturday, the Dodgers lost when Chin-hui Tsao threw 12 of his final 14 pitches of the game out of the strike zone, forcing in the game-winning run.
"We're finding different ways to lose games and I haven't seen this one," Dave Roberts said afterward. "It's a tough one and to try to defend it, having a hard time."
The only thing harder to watch than the final score of the games has been the frustration of the fans, because that's really whom the games are for.
I've been blogging about the Dodgers a long time now, coming up on 14 years. This is when I usually step up and make my attempt at "it's always darkest before the dawn" arguments. I've hesitated, not because I believe any less in those arguments, but because I believe less that the audience for those arguments is willing to hear them.
Nonetheless, there are certain fundamental things I feel worth saying, however succinctly. You either buy in, or you don't …