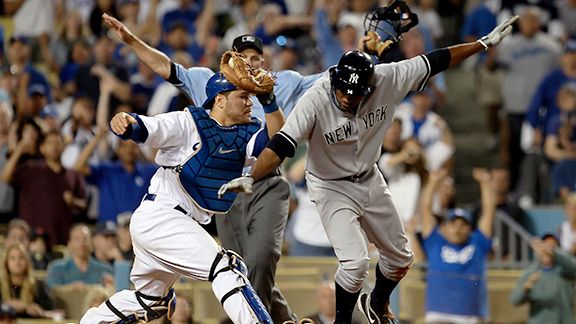 Jeff Gross/Getty Images
Curtis Granderson scores the fourth run of the ninth inning for the Yankees ahead of Russell Martin's tag June 27.
When Russell Martin last saw the Yankees, it was as he was being ejected in the 10th inning after striking out against Mariano Rivera on the night the Dodgers' season turned nightmarish — the 8-6 collapse at Dodger Stadium on June 27.
Reportedly, Martin will be catching Rivera next season, as it appears he has signed with the Bronx Bombers. Financial information to come.
Farewell, Coltrane … you left me with a lot of good memories.