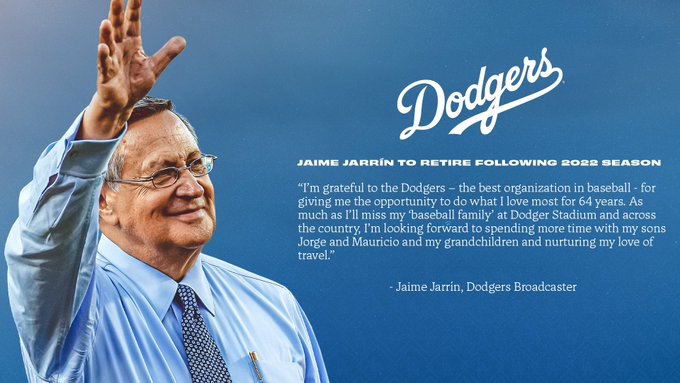 The magnificent Jaime Jarrín has announced he will retire from the Dodgers at the end of the 2022 season. At that time, he will have broadcast Dodger games for 64 seasons, only three fewer than Vin Scully.
While I can't say I have listened to full broadcasts of his games in Spanish, I can speak to the unfettered kindness he has shown to me — a relative blip on his radar screen — in recent years.
I'd like to take this opportunity to share the chapter I wrote about Jarrín in the 2021 edition of 100 Things Dodgers Fans Should Know & Do Before They Die.