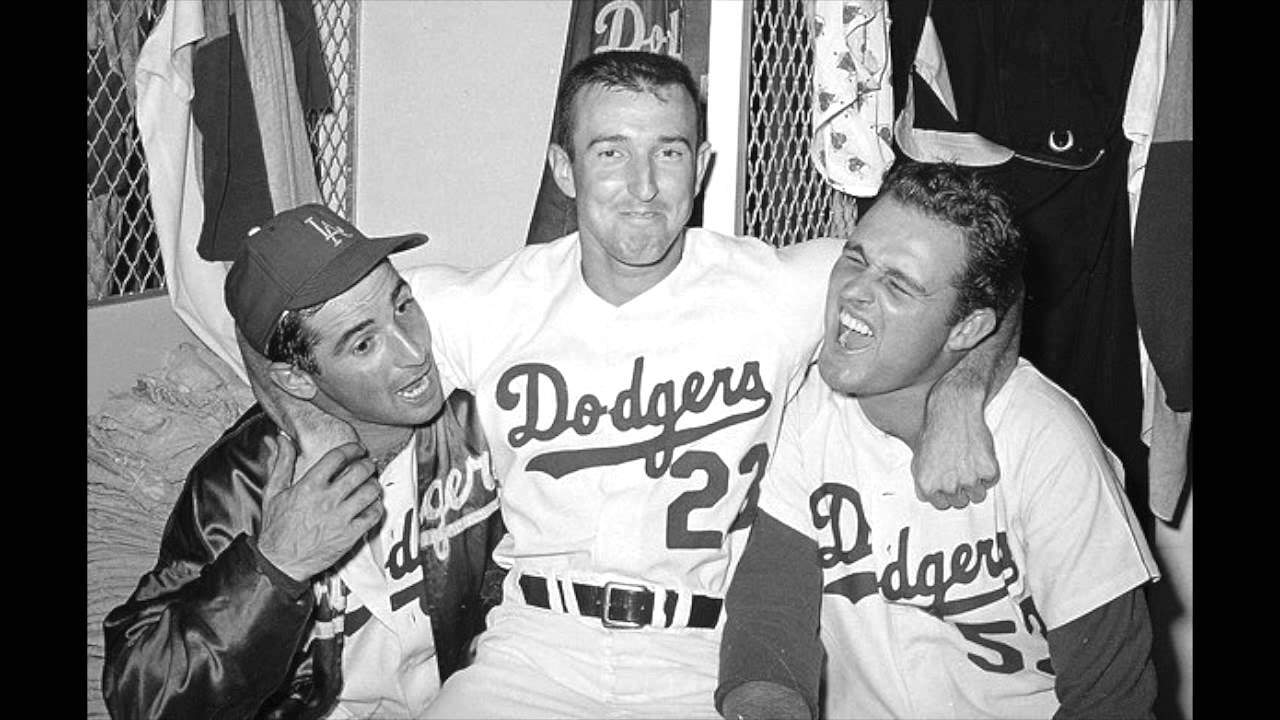 Today is the 80th birthday of Claude Osteen — a pitcher not nearly enough Dodger fans of today know about. To celebrate, here's his chapter from Brothers in Arms: Koufax, Kershaw, and the Dodgers' Extraordinary Pitching Tradition …
By the 1960s, Dodger pitching development was revving like a Mustang, and it wasn't thanks only to Drysdale and Koufax. To illustrate: of the 1,610 games Los Angeles played during the decade, 83 percent were started by pitchers originally signed by the Dodgers. Of the eight Los Angeles pitchers to start at least 50 games in the '60s, seven were homegrown.
Claude Osteen was the standout, in more ways than one.
Ambling in the shadow of three Hall of Fame teammates and not exactly a household name to 21st-century fans, Osteen has to be one of the more underrated pitchers in Dodger history. With 26.3 wins above replacement in nine seasons for Los Angeles, Osteen ranked 15th among the franchise's great arms and eighth in Los Angeles. Osteen's 100 complete games tie him for 12th on the all-time Dodger list, and as for shutouts, only his three Hall of Fame contemporaries plus Nap Rucker had more as a Dodger than Osteen's 34.
"We took a lot of pride in finishing the job," Osteen says. "I took a lot of pride in throwing shutouts—it's probably one of the things I'm most proud of."
Osteen played an enormous role in capturing the Dodgers' final World Series title of the '60s, provided a stabilizing bridge to the pennant-winning Dodger teams of the 1970s and extended the Dodger tradition to a later generation as pitching coach from 1999 to 2000. Though it all began for Osteen elsewhere, he nearly had roots as a Dodger as well.