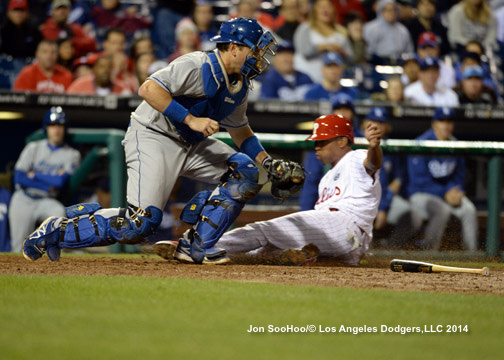 By Jon Weisman
A.J. Ellis has gone back on the disabled list, this time with a right ankle sprain. Tim Federowicz has been called up from Albuquerque to take his roster spot, while Drew Butera starts tonight's game.
Ellis was 4 for 23 with two doubles and eight walks (.387 on-base percentage, .261 slugging) since coming off the disabled list May 14 post-knee surgery.
Federowicz has a .345 OBP and .436 slugging for the Isotopes in May, with three walks, four doubles and a home run.