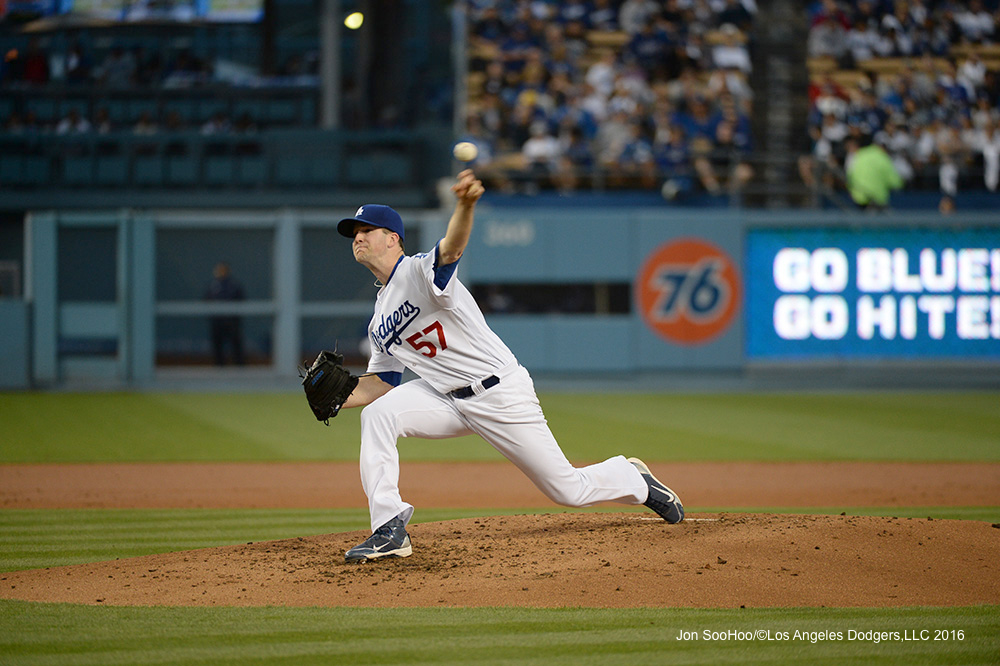 By Jon Weisman
You might be aware that Alex Wood's home-road splits as a Dodger are poles apart, but we're not talking your typical North and South Poles. We're talking the North Pole on Earth and the South Pole on Neptune.
How so?
No starting pitcher in Los Angeles Dodger history has a lower home ERA than Wood's 2.00 in eight starts.
One starting pitcher* in Los Angeles Dodger history has a higher road ERA than Wood's 6.79 ERA in 11 starts.
If you include Wood's time with Atlanta, he has a career 1.78 ERA at Dodger Stadium — a full five runs better than what he's done on the road as a Dodger.
So yeah, Wood comes across as a wee bit happy to pitch at Chavez Ravine (if also a wee bit inconsistent overall). The formula gets put to the test in tonight's 5 p.m. game against St. Louis. For the second time in his Dodger career, the 25-year-old Wood is making a second consecutive start at home.