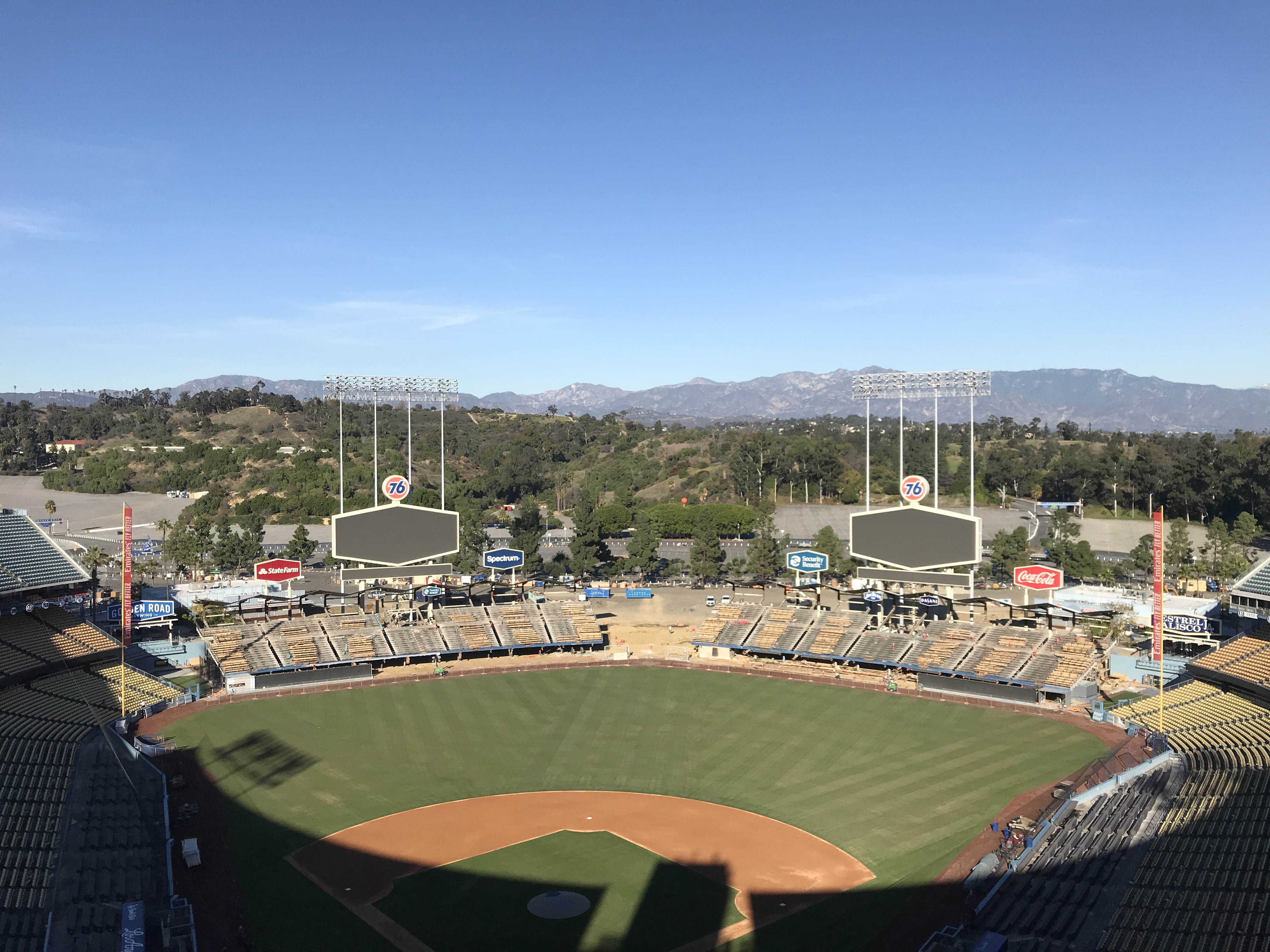 It feels like 10 years since I last saw a Dodger game.
It feels like we've lived through an entire era of baseball in the four months and three days the Dodgers last walked off the field, heads bowed. It feels like we've aged a generation.
As I hibernated with other activities, I watched Dodger fans descend in to a deep well of anger and despair. The winter of our discontent barely seems adequate to describe it. Behind center field, offseason construction tore a hole in Dodger Stadium, delivered directly from Metaphors 'R' Us.
The bitterness of the Dodgers' shocking Game 5 loss in the National League Division Series lingered like a slow-acting toxin, blackening the rose petals of fandom.
The unrequited pursuit of big-name talent, Gerrit Cole in particular, generated a sense of Kafkaesque imprisonment, blinding the reality that none of the Dodgers' top rivals except the Yankees had improved their rosters. Then again, if the Yankees become the team to beat, isn't that anguish enough?
Then the earth trembled, the ground beneath our feet cracked open and the void opened.